Banded Pendants in Two Sets of Five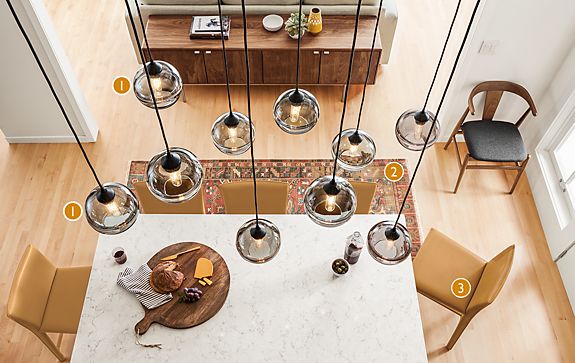 Why this room works
Two sets of five hand-blown Banded glass pendants make a dramatic statement. The pendants were hung at varying heights to maximize the impact.
Our Kayseri rug brings in the warm camel and walnut colors of the stools and cabinet. Its flats weave makes it easy to move chairs over it.
Sava counter stools have a sleek, contemporary look that complements the other elements in this modern space.