Five Tips for Styling a Bookcase
Make a modern statement with expertly styled bookcases and shelves. You can easily achieve a beautiful, balanced look that displays your favorite items and memories with these step-by-step styling tips.
Start With the Largest Items
Give items like tall vases or wide bowls and trays a blank canvas since they will take up the most real estate. You can easily add in smaller items later.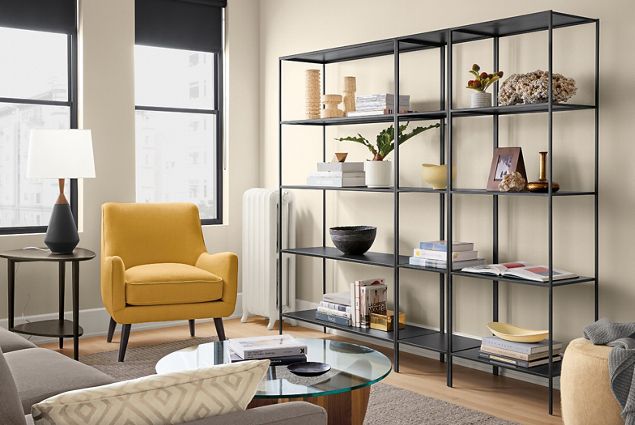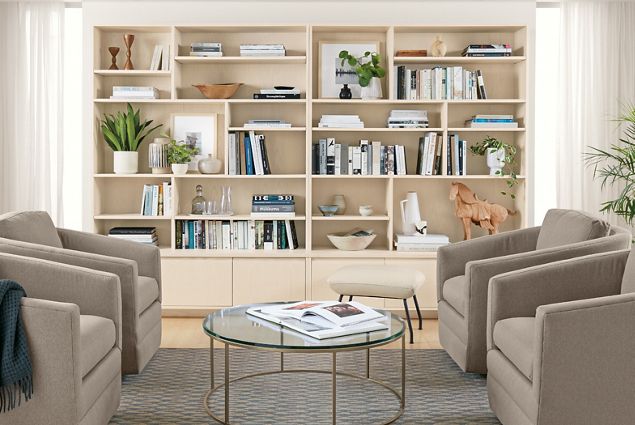 Stack Books Vertically and Horizontally
Choose some of your favorite books and select a few to stack horizontally and some vertically. The mix of orientation adds a layered, yet collected, look to your bookcase.
Add Some Greenery
Place a few small, potted succulents throughout the shelves or add a plant with a long, leafy shape to infuse an organic touch and offset the linear look of a bookcase.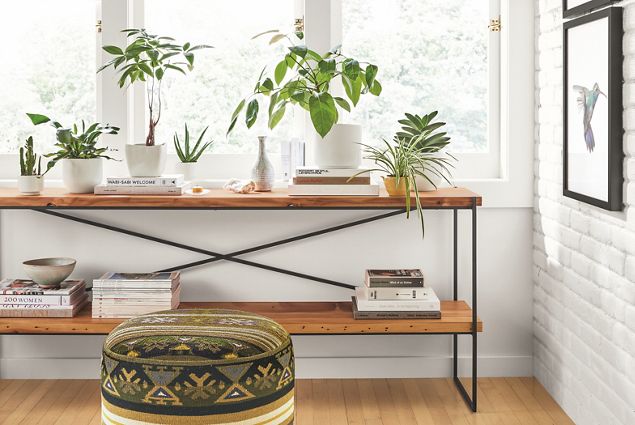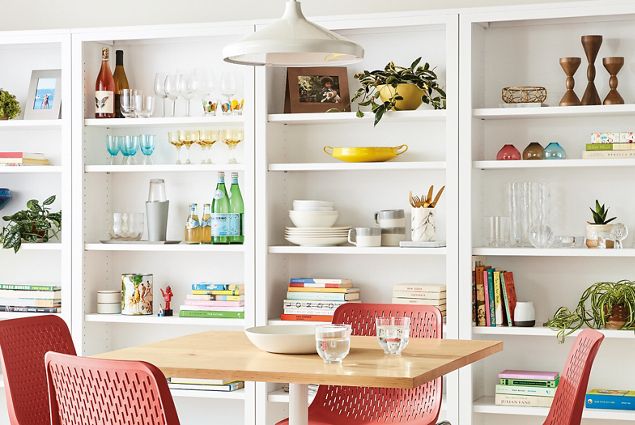 Fill With Your Favorite Decorative Pieces
Layer in some of your most treasured trinkets or other small, artisanal items like candles or bookends. Consider placing some items at an angle or off-center to add visual interest.
Continue to Swap Items In and Out
The beauty of open bookcases and shelving is that you can display your favorite items of the moment. We love swapping out photographs depending on the season or if you want to add a personal touch for guests. Tabletop frames are a beautiful accompaniment or lean a larger frame against the wall or bookcase for an ultra-modern look.