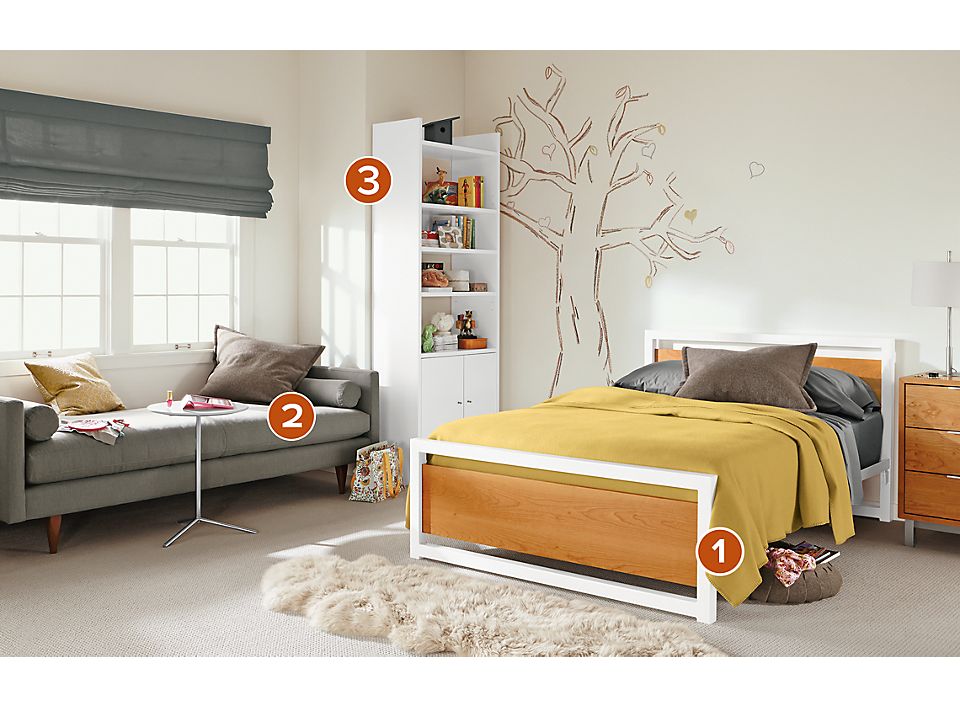 Why this room works
The Piper bed's wood veneer panels lend a striking contrast to the steel. This is a timeless bed that will look beautiful in any bedroom.
A small sofa is a great solution for sleepovers or creating an extra nook in a bedroom.
A tall bookcase lets your kids display their favorite books, toys and other items. Its height offsets the low profile pieces in the rest of the room.