14-18w 6.5-9d 22h End Table
Casetta
Riccardo Monte crafts each one-of-a-kind Casetta end table by hand in his studio in the Italian Alps. One by one, he selects perfect pieces of solid spruce. He then cuts each piece and finishes it with the Shou Sugi Ban charring technique, the ancient art of preserving timber with controlled fire.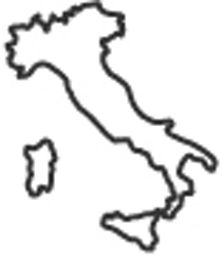 Made in
Italy
Dimensions
Overall:

14-18"w 6.5-9"d 22"h
Details
Care:

avoid prolonged exposure to heat, moisture and direct sunlight; wipe up spills immediately; to refresh finish, periodically apply light coat of linseed oil

Considerations:

each piece features unique grain patterns and characteristics such as naturally occurring knots, small splits or cracks; do not stand on table/stool
Materials
Material Detail:

This spruce is charred using the Shou Sugi Ban technique-a method of partially burning wood that originated in 18th-century Japan as a way of making wooden home siding more durable. After charring the spruce, a layer of linseed oil is applied to enhance the texture and feel of the wood. The finished result is a durable wood with a deep, matte-black color that's sealed with a non-toxic finish.
Additional Information
Product Origin:

made in Italy

Material Origin:

imported