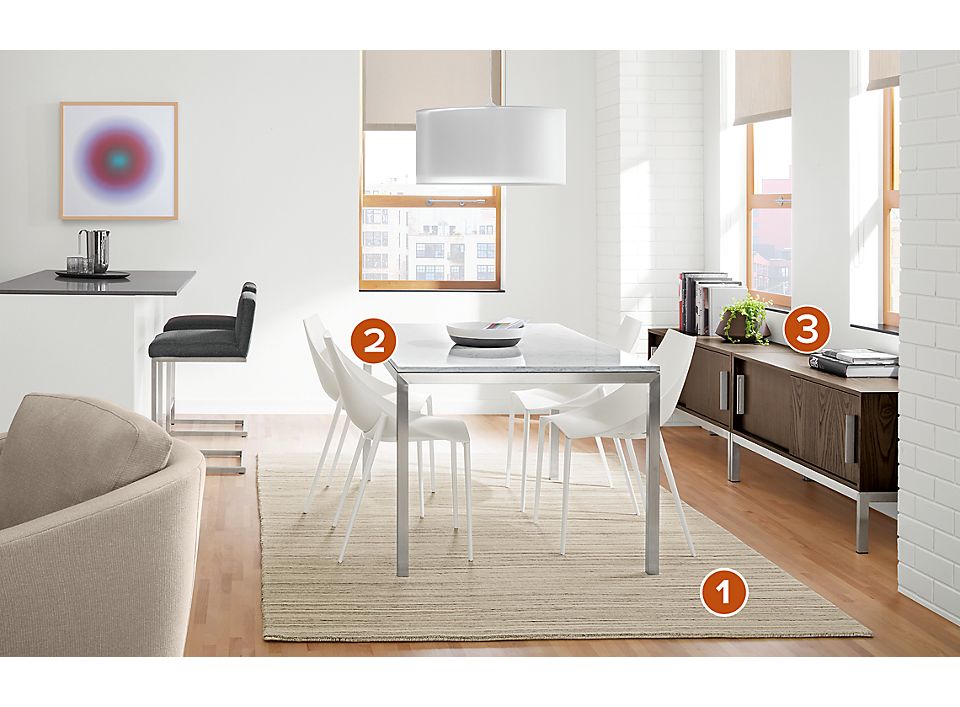 Why this room works
Our Nomad wool-blend rug sets the tone for the dining area with a variegated effect that pulls together the other colors in the room.
The rounded backs and seats of the Hoop chairs provide a balance to the sleek lines of our Portica table.
To avoid blocking the light-filled windows, two Alden media cabinets were used as dining storage to hold extra serving pieces and tableware.