Planning a trip to St. Louis? You may want to make a special visit to Brennan's, a wonderfully unique business concept located in the Central West End. Brennan's features a bar, restaurant and cigar club. Now in its 13th year of operation, it has added BHIVE, a 3,000-square-foot collaborative workspace, which offers memberships for individuals and businesses. By night, the space is a place for speakers, networking events and entertaining.
Take a look
I connected with owner Kevin Brennan to learn more about the project and see how they incorporated our modern Murphy sofa into BHIVE's eclectic interior.
What inspired this project?
The inspiration behind the project was the challenge of turning an adjoining outdated office into a modern workspace. And, incorporating the new space into a business model that already consisted of a bar, restaurant and cigar club.
Describe the space.
It's a modern office space made primarily with traditional materials including wood, marble, glass, and steel. The furniture is an eclectic mix of new Italian and American, mid-century modern, handmade local and repurposed items.
What brought you to Room & Board?
I was in Chicago and walked through one of the retail locations. Room & Board has well-designed, intelligent looking furniture at a reasonable price point. Modern shapes and colors set the pieces apart. This is what we found interesting and figured it would work well within our space.
Tell us about the process.
The process of designing for me comes from sitting in the space and visualizing what I want out of it. Finding a focal point in the room or deciding on a piece of furniture, and then evolving the rest of the room around that item is what determines where things go, whether it's a mantel, desk, couch or even wallpaper.
Any surprises?
There are always surprises in a 100+ year old building, and they usually aren't beneficial. However, we were able to repurpose windows and doors, restore a lot of the marble that was here, and find a couple old fireplaces that were covered up.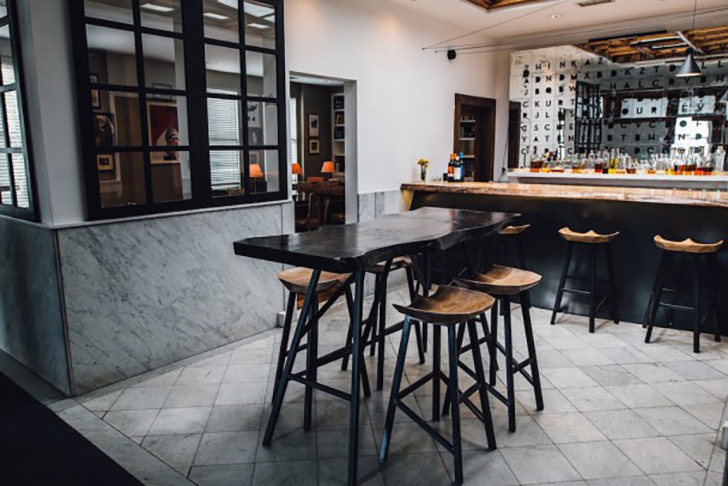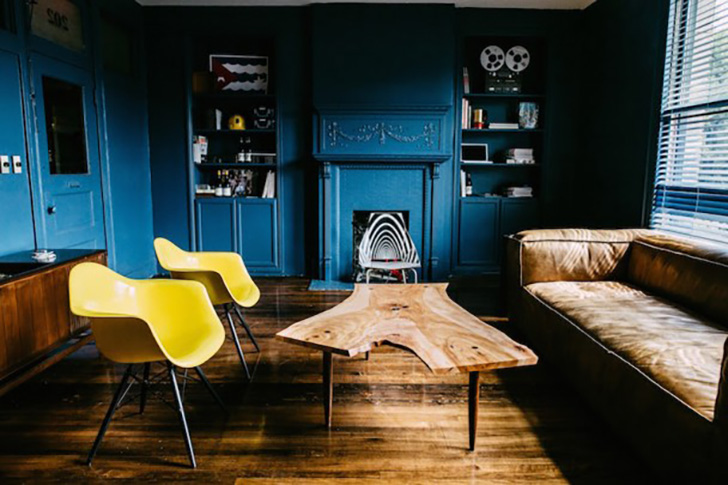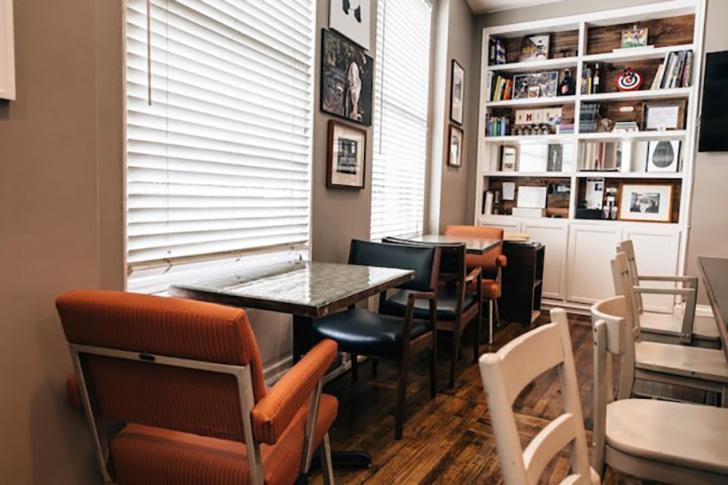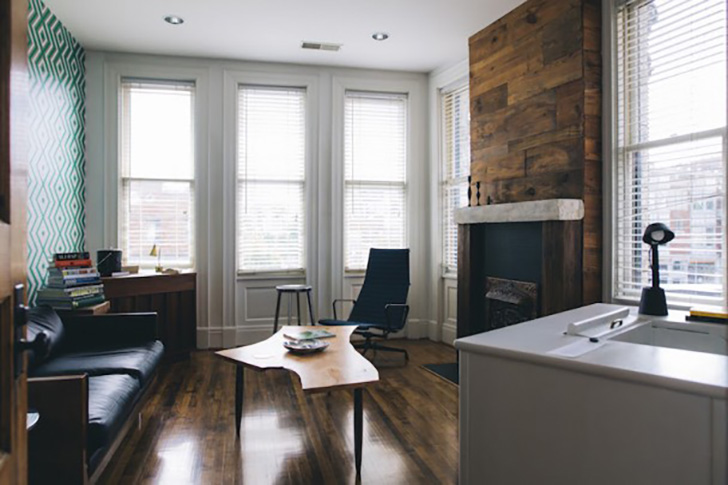 Looking to furnish your office or business? Connect with our Business Interiors team for free expert advice and spot-on design ideas.
Photos by RJ Hartbeck