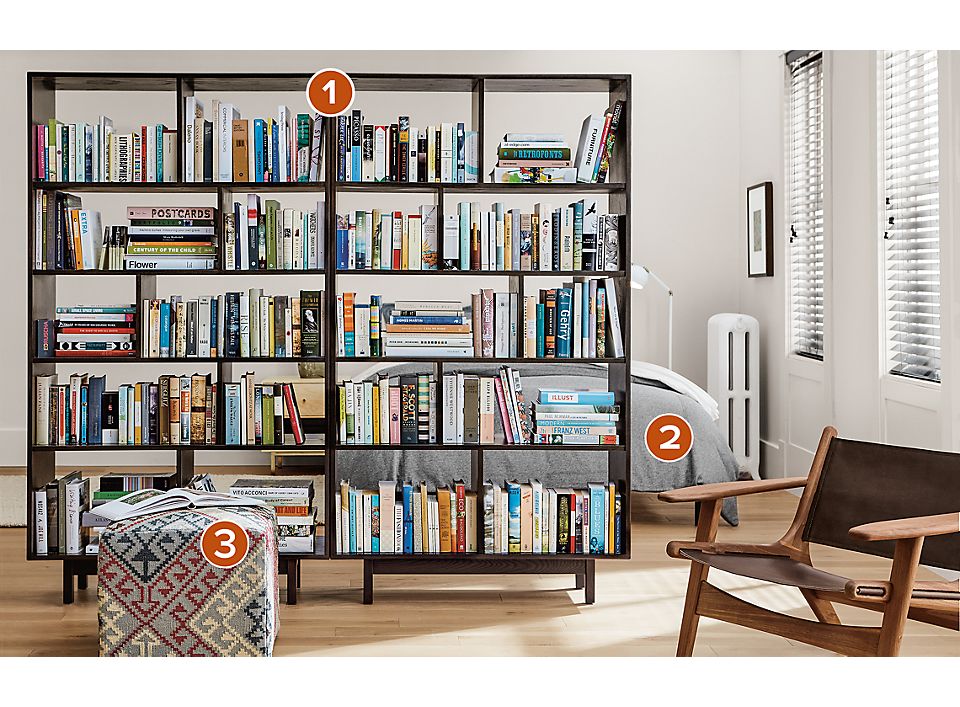 Why this room works
There's more than meets the eye with our open-back Dahl bookcases. A perfect room divider in this small apartment space, these modern bookcases offer tons of personalization.
Neutral bedding keeps the vibe of this open-concept floor plan calm and cozy.
The Indira square ottoman is packed with pattern and comfort, making it a versatile accent in this small space bedroom. It can easily move anywhere in this space and act as a multi-functional piece.