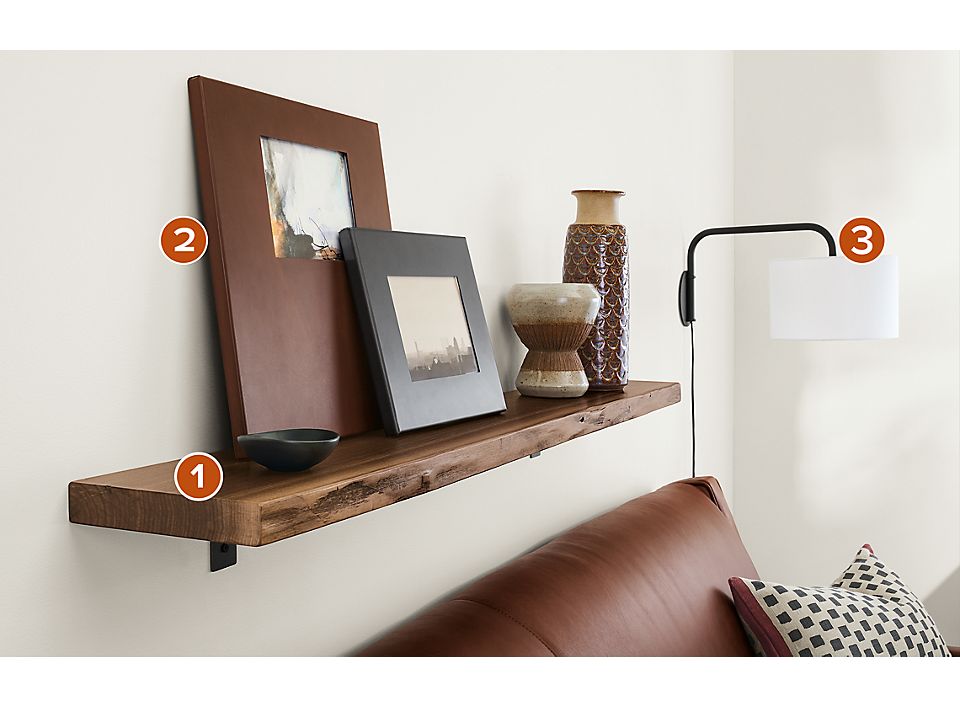 Why this room works
Our Stowe shelf has a live edge front that celebrates the tree from which it came. Each shelf is one of a kind and creates a unique focal point to showcase favorite photos and objects.
The patina color of our Manhattan frame complements the leather sofa and provides a counterpoint to the natural steel Borough frame.
Our Rayne wall sconce provides ample light without taking up floor space and adds a sculptural element to the wall.