Sectional Ideas
This section of the page contains a carousel that visually displays various linked images one at a time. For screen reader users, these images appear in a list below. Selecting the links changes the main slide visually.
Getting Started
Size Up Your Space
Know how much room you have to work with. We recommend a large anchor piece, like a sectional, takes up no more than two-thirds of the wall behind it.
Tape out sectional measurements on the floor for a helpful visual. Choose large items first then select other furniture.
Consider all your options: L-shape, U-shape, curved, sofa chaise, angled chaise or custom. You want to work with your space, not against it.
Right Arm vs. Left Arm
A left or right arm refers to the sofa as you're looking at it, not as you're sitting on it.
If you want your sofa to extend out at the right side, choose a sofa with a right-arm chaise. Choose a sofa with a left-arm chaise for it to extend out from the left.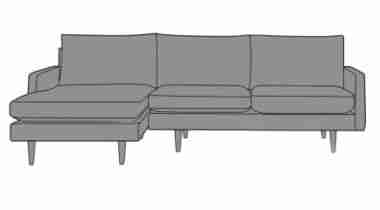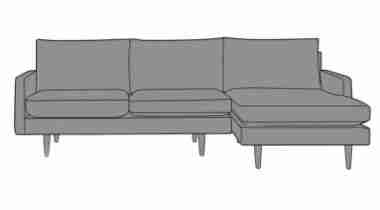 Tiny Tip:
A round coffee table complements sectionals because it eliminates corners and maximizes the walkable area.
Shop coffee tables
Finding Your Size & Style
Tiny Tip:
Tuck a console table behind a sectional. A long, narrow table provides plenty of surface area without taking up much real estate.
Shop console tables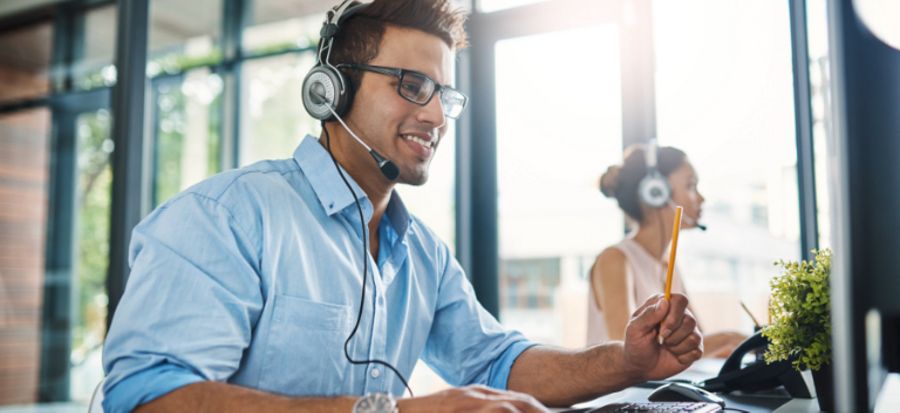 Free Design Services
Get personalized design advice in our stores, by phone or through video conference.
See Free Design Services
Design Your Space
Browse shopping and planning guides, videos and design tips to create a space that reflects your style.
Start Designing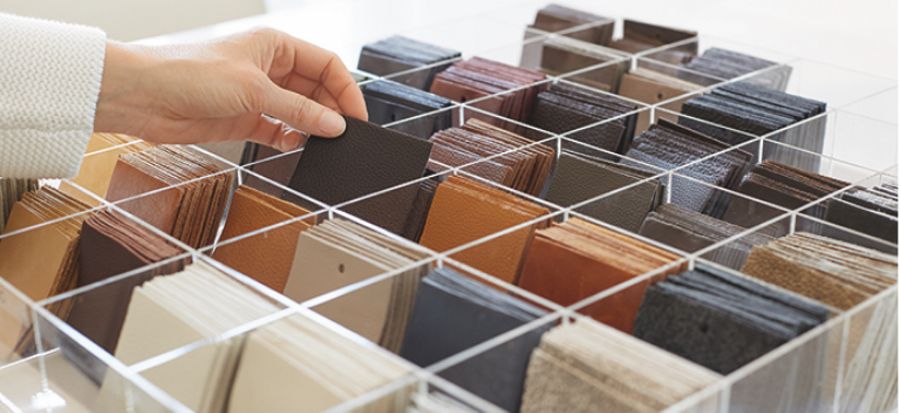 Explore Materials
Learn about fabrics, leathers and tabletop materials. Order swatches and photo cards.
Explore Materials