Top Five Tips for Small Spaces
There are a lot of ways to stretch your square footage. These top five small space tips will help you get the open, airy look you want with the hard-working functionality you need.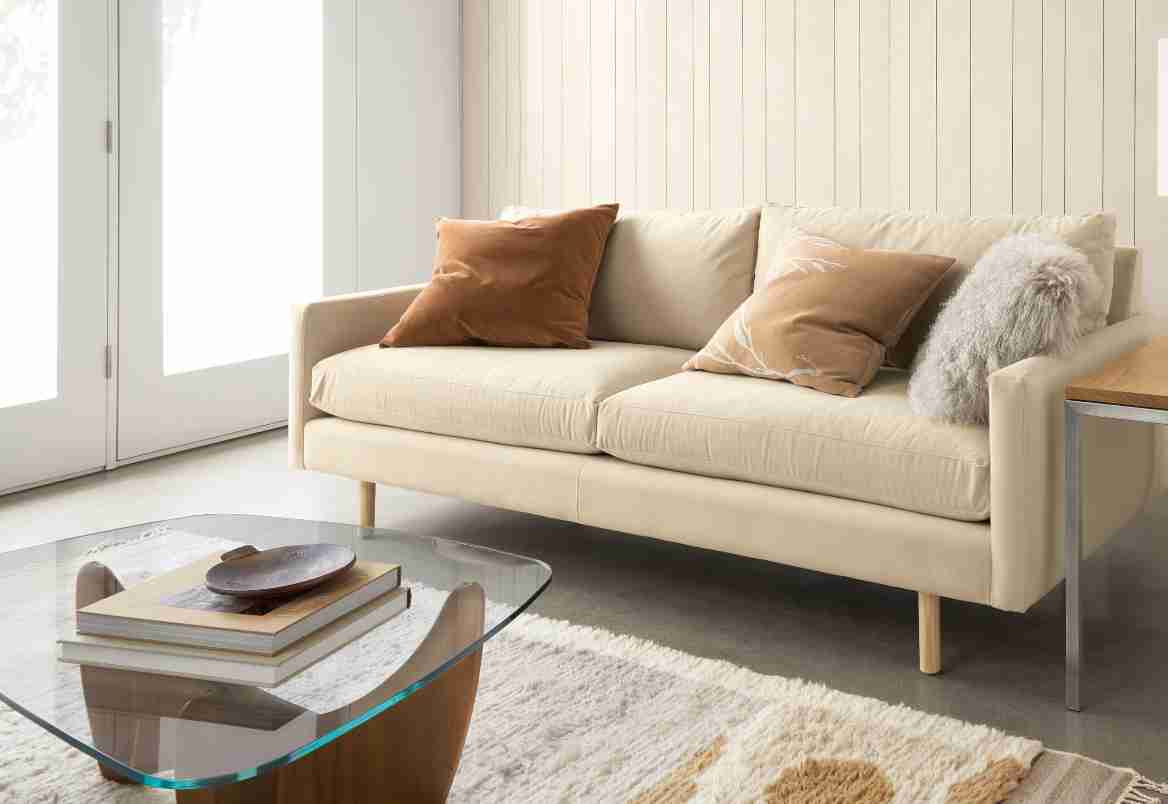 Think Light & Bright
Lighter colored fabrics and finishes make a space feel larger, as does furniture that's up on legs versus flush with the floor. Light means more than just lighter colors; it also means light and airy designs or a lighter scale of design. Opt for round accent tables to maximize maneuvering and clear glass tabletops to keep the entire room in view. Adding a mirror will always make any size room feel larger and brighter.
Maximize Vertical Space
If you can't go wider, go up! Take advantage of vertical space to maximize storage and get the bonus of drawing the eye upward. Storage with open shelving or minimal design will help keep your space feel more open and less busy.
Choose Multi-purpose Products
Modular sectionals, small sleeper sofas and multi-purpose storage are all great starting points for anchoring a small space. Not only do they offer double duty in your current home, but the modern style and function of our products will last for years, no matter the space you're in.
Use the Rule of Thirds
Furniture scale is a key small space consideration. Think less about making everything small and instead keeping furniture and decor proportional. A good rule of thumb is making sure an anchor piece (like a sofa in a living room or a bed in a bedroom) does not exceed two-thirds of the wall behind it.
Edit, Edit, Edit
Finally, evaluate incoming pieces to make sure they are useful and meaningful in the space.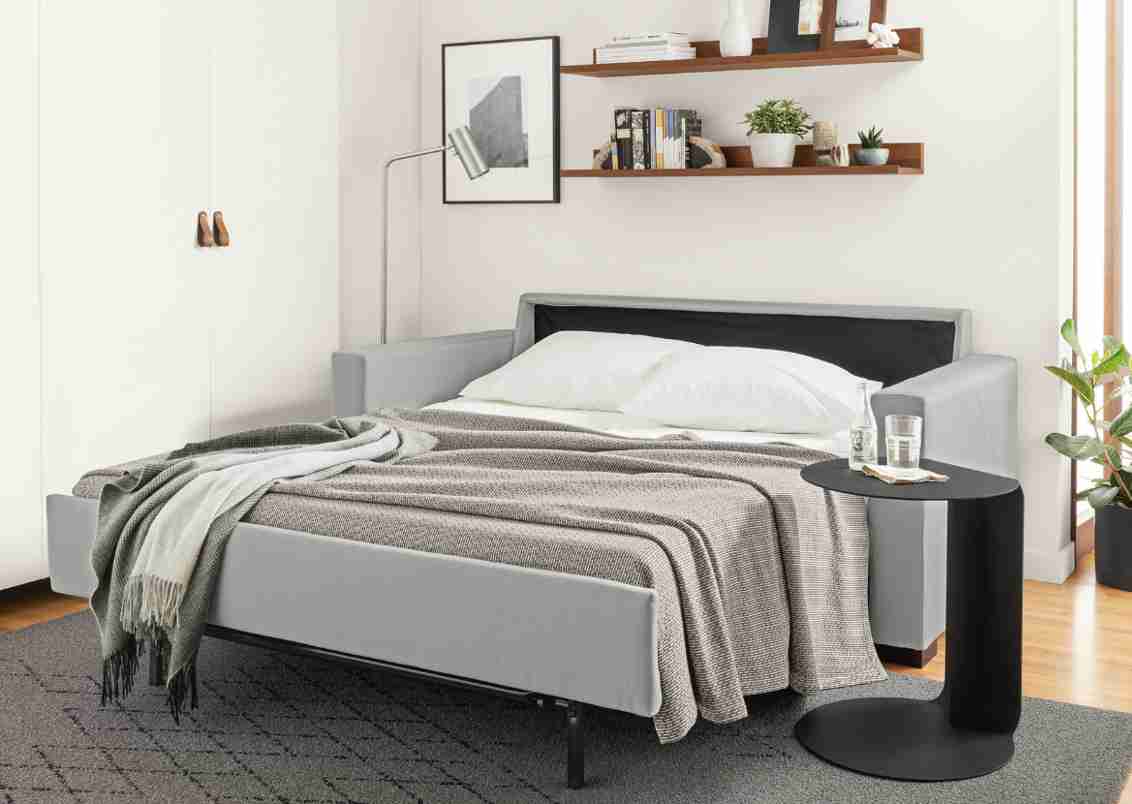 Big Thinking for Small Spaces
Find the best small space ideas and smart, functional solutions to create a home that makes the most of your lifestyle.
You've Got This (Because We've Got You)
From small space planning to picking the perfect throw pillow, our Design Associates are real people with real design expertise. Call, chat online, or stop into a store for free design services today.