Our Craftspeople
Fairfield Chair
Since 1921, this American chair manufacturer has been committed to their craft and their community.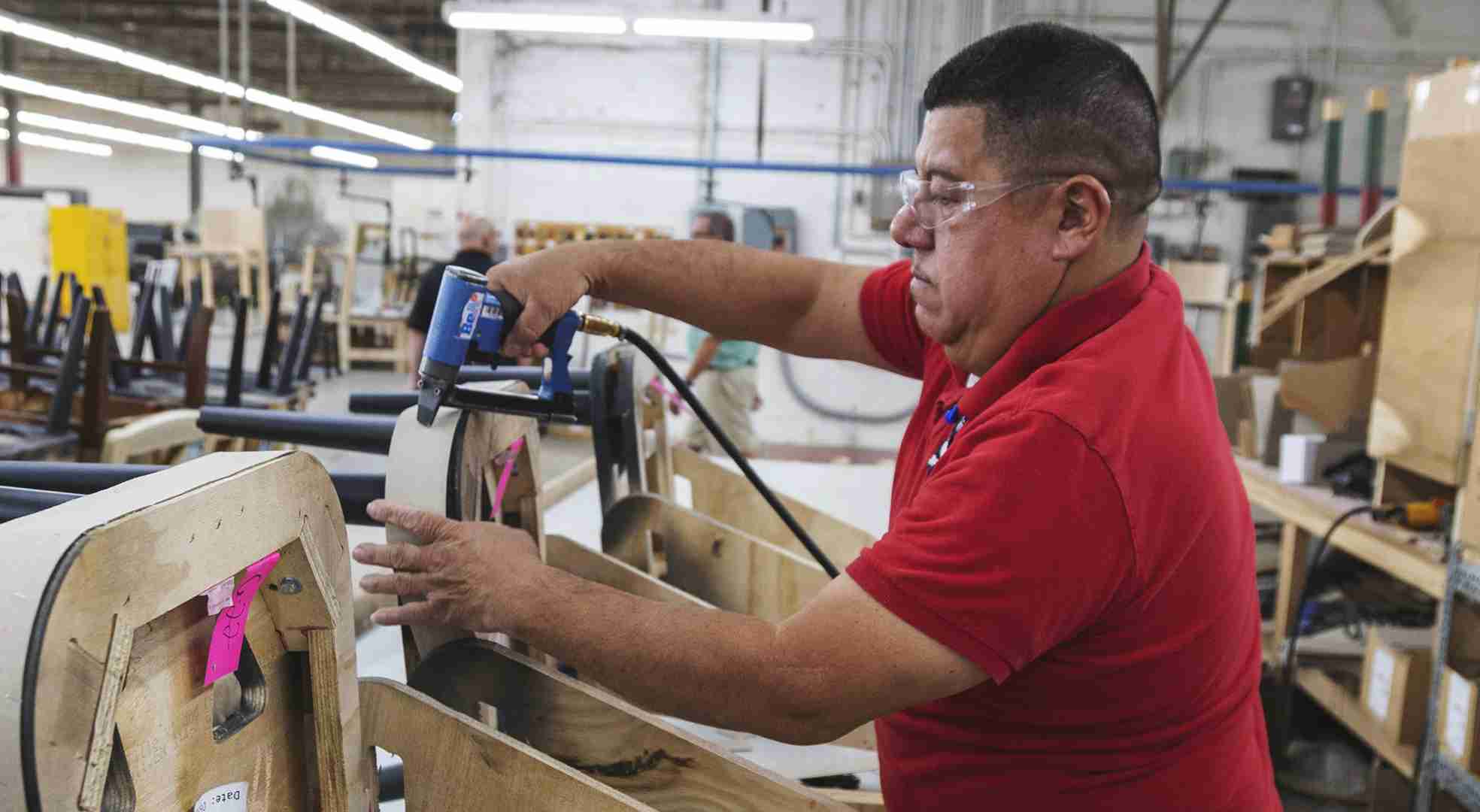 Over a century after its founding in 1921, Fairfield Chair is still family-owned and run today by its founder's great grandson, John Beall. Located in the foothills of Lenoir, North Carolina, Fairfield Chair is an integral part of the area's reputation for quality furniture manufacturing. Fairfield also has a deep connection to their hometown's history, since the Beall family was a part of developing Lenoir in the early 1800s, helping to start the Bank of Lenoir and opening one of the first general stores in the area.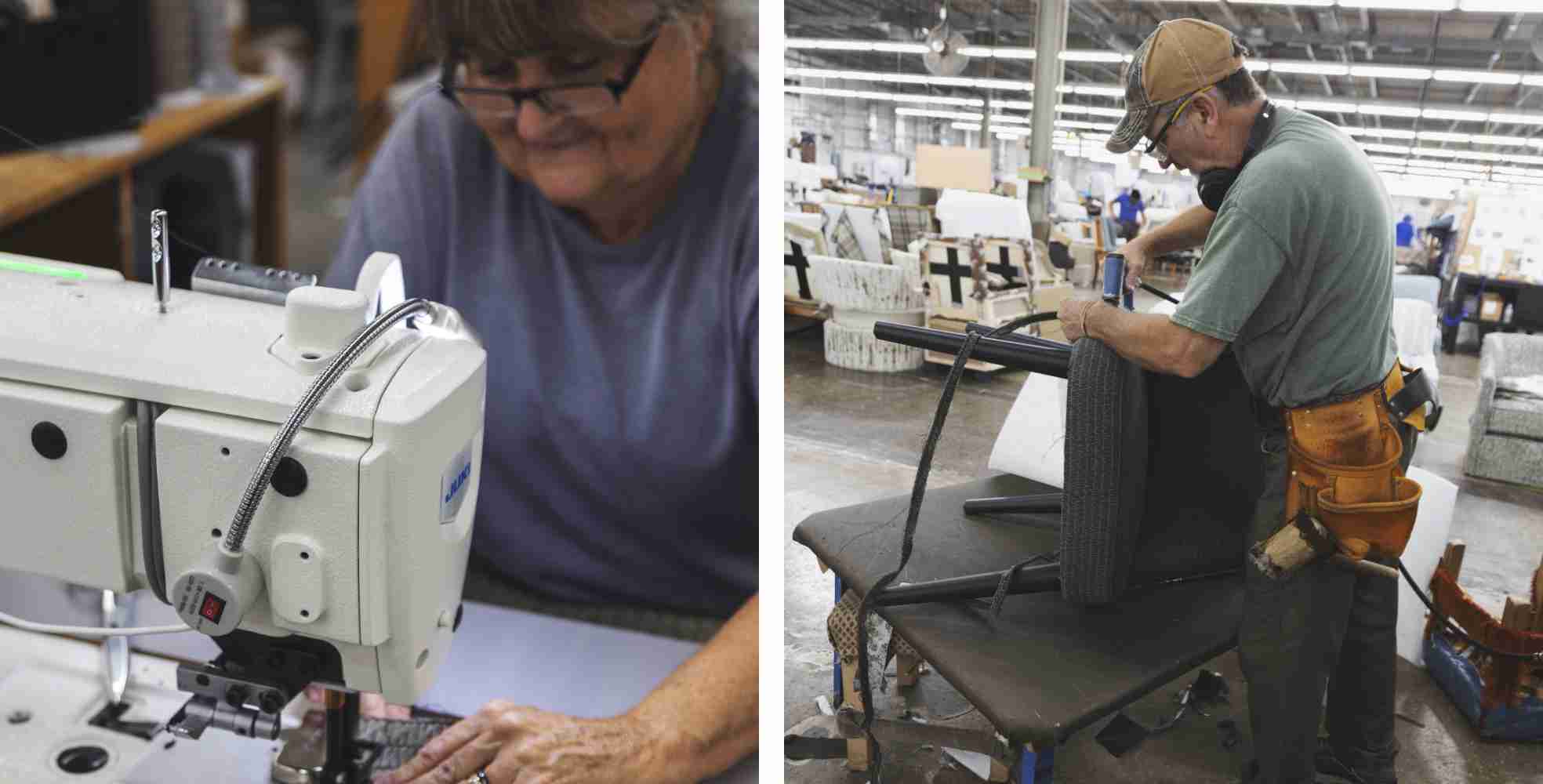 Fairfield utilizes advanced manufacturing technology including robotics for incredible precision, yet they've also stayed true to the past with a 500-strong workforce of local craftspeople who bring a handcrafted touch to each piece. Fairfield Chair partners with local school Caldwell Community College to offer an apprenticeship program to its students, empowering young adults to acquire these generational skillsets.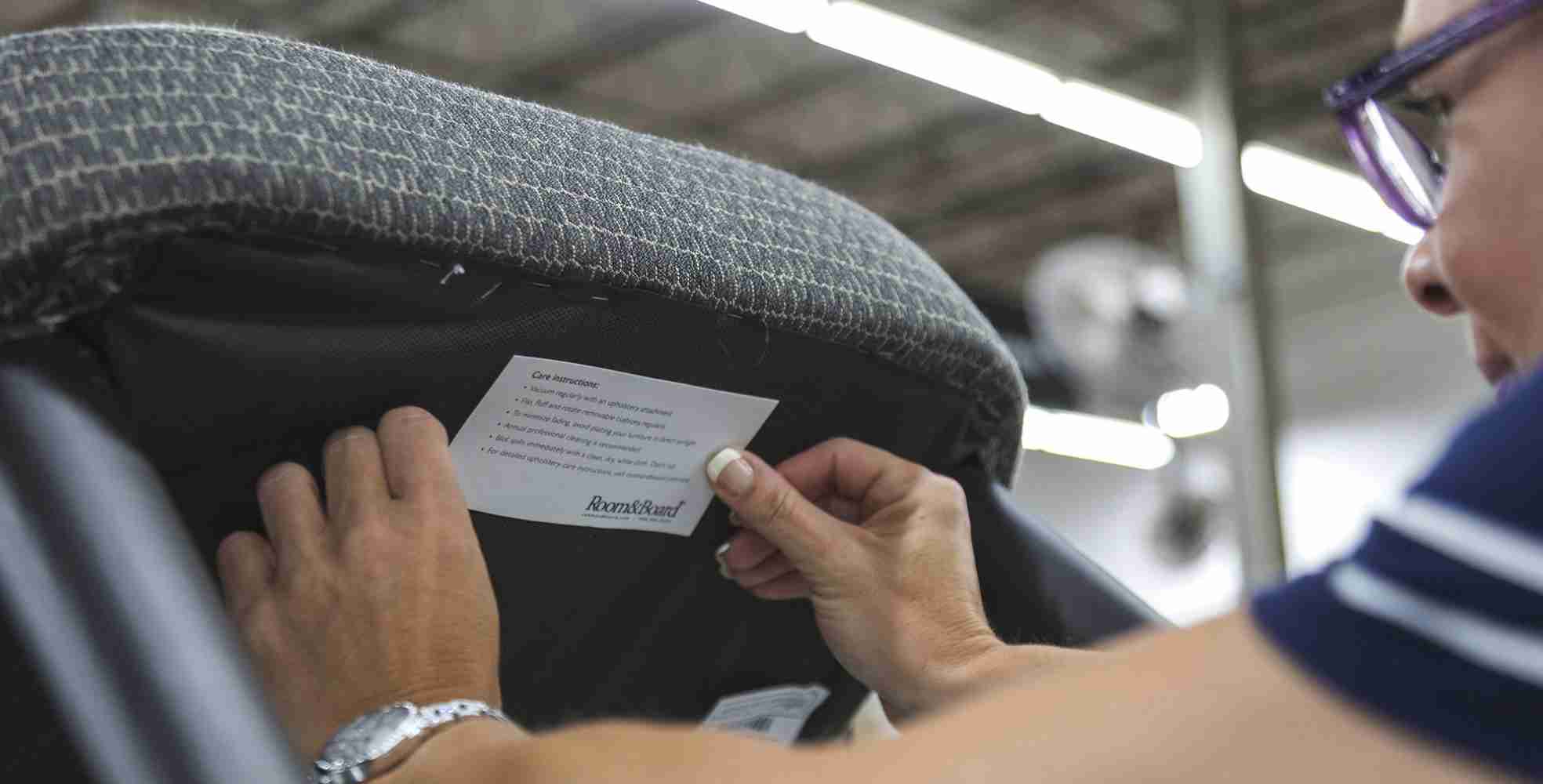 Along with investing in their local communities, Fairfield Chair strives to maintain manufacturing practices that are environmentally friendly. In 2008, Fairfield passed the Enhancing Furniture's Environmental Culture program from the American Home Furnishings Alliance, a process that requires a manufacturer to analyze their environmental impacts at each facility and each stage of the production process with the goal of reducing their environmental footprint. Furthermore, Fairfield always purchases lumber from sustainable sources—they require every supplier to be Forest Stewardship Council Certified.