Our Craftspeople
Canal Dover
In Ohio's Amish country, this community of woodworkers is hand crafting timeless furniture.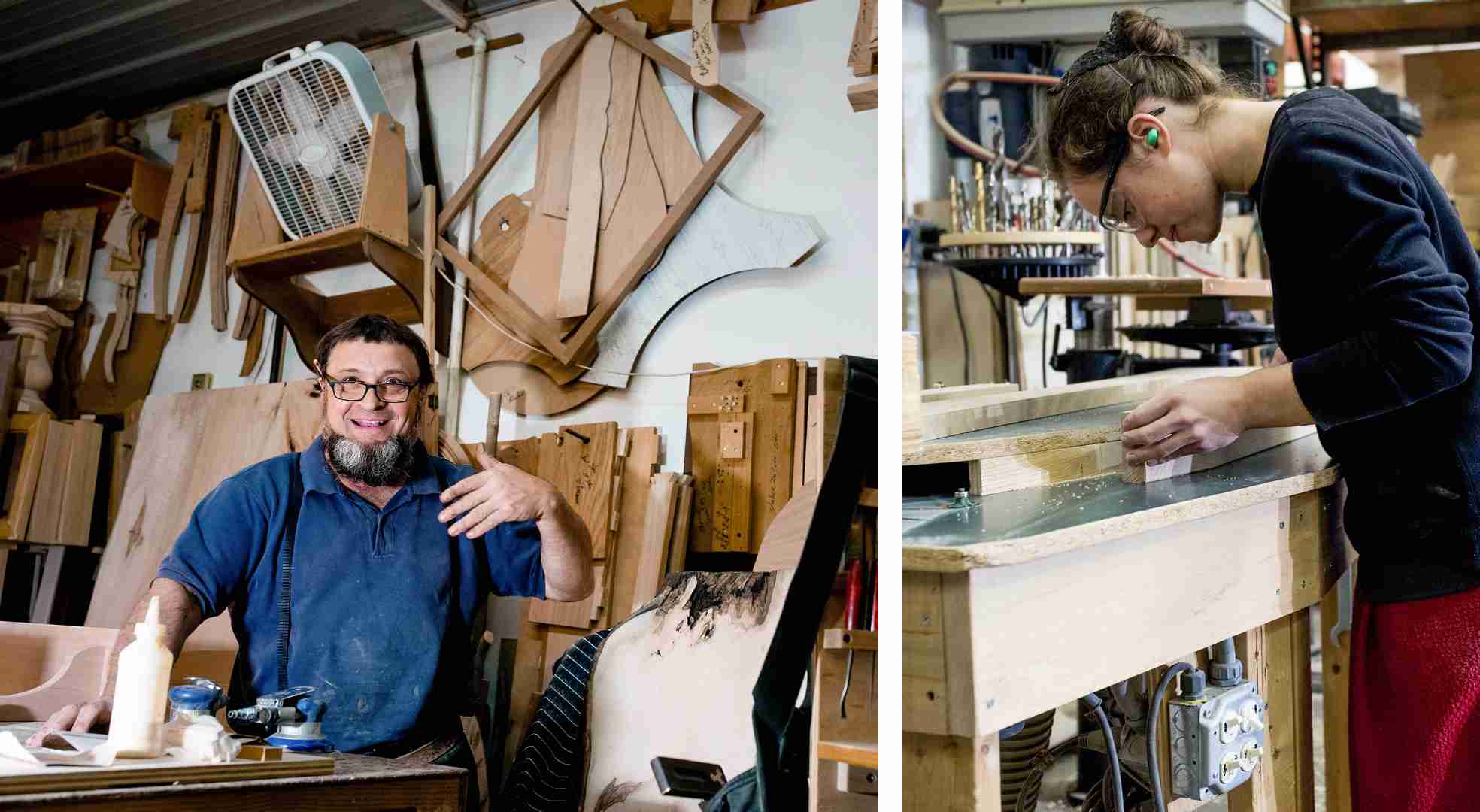 Canal Dover was founded in 1989 by the Yoder family in the beautiful rolling farmland of Holmes County, Ohio in Amish country. The first Canal Dover workers were a few farmers looking to supplement their income by building tables and chairs out of their equipment shed. Today, Canal Dover has grown to over 50 employees, but their community remains close-knit. Canal Dover's primary goal is supporting their family of craftspeople and building them up with kindness, care and excellence.
Canal Dover's products are crafted, finished and stained almost entirely by hand. Though the woodworkers prefer to do their work primarily with their hands, they use some machinery to ensure the highest precision and quality. This combination of modern technology and old-fashioned handiwork makes Canal Dover furniture long lasting and beautifully one-of-a-kind.
Thanks to Canal Dover's location and deep roots in their Amish community, they obtain about 95% of their materials from within just a three-hour drive of their workshop. From the tree to the finished product, it's almost all local, which matters deeply to Canal Dover. Owner Nick Pickrel shares, "As stewards of this land, we know the responsibility is ours to leave the world a better place than when we got here."