Our Craftspeople
Jen Garrido
Californian painter Jen Garrido explores color, fluidity and movement in her nature-focused art.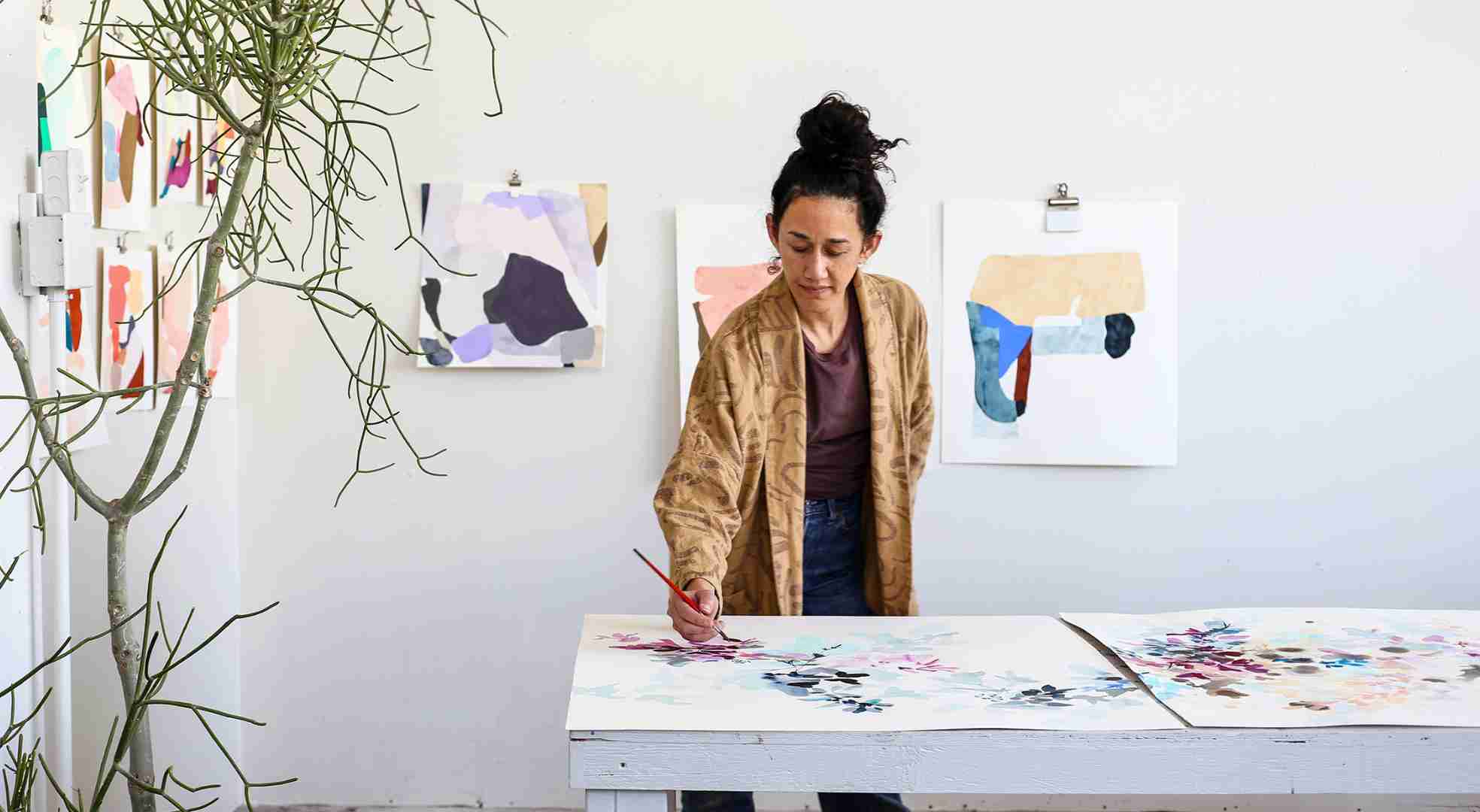 Whether abstract or nature-based, in the forefront of Jen Garrido's work is a focus on color, fluidity and movement, showcasing forms that sit, lean, lay or cascade, just as you might encounter in nature. As a response to her personal narrative and internal dialogue, she paints guided by each form's internal gravity and her personal desire for balance, harmony and rhythm.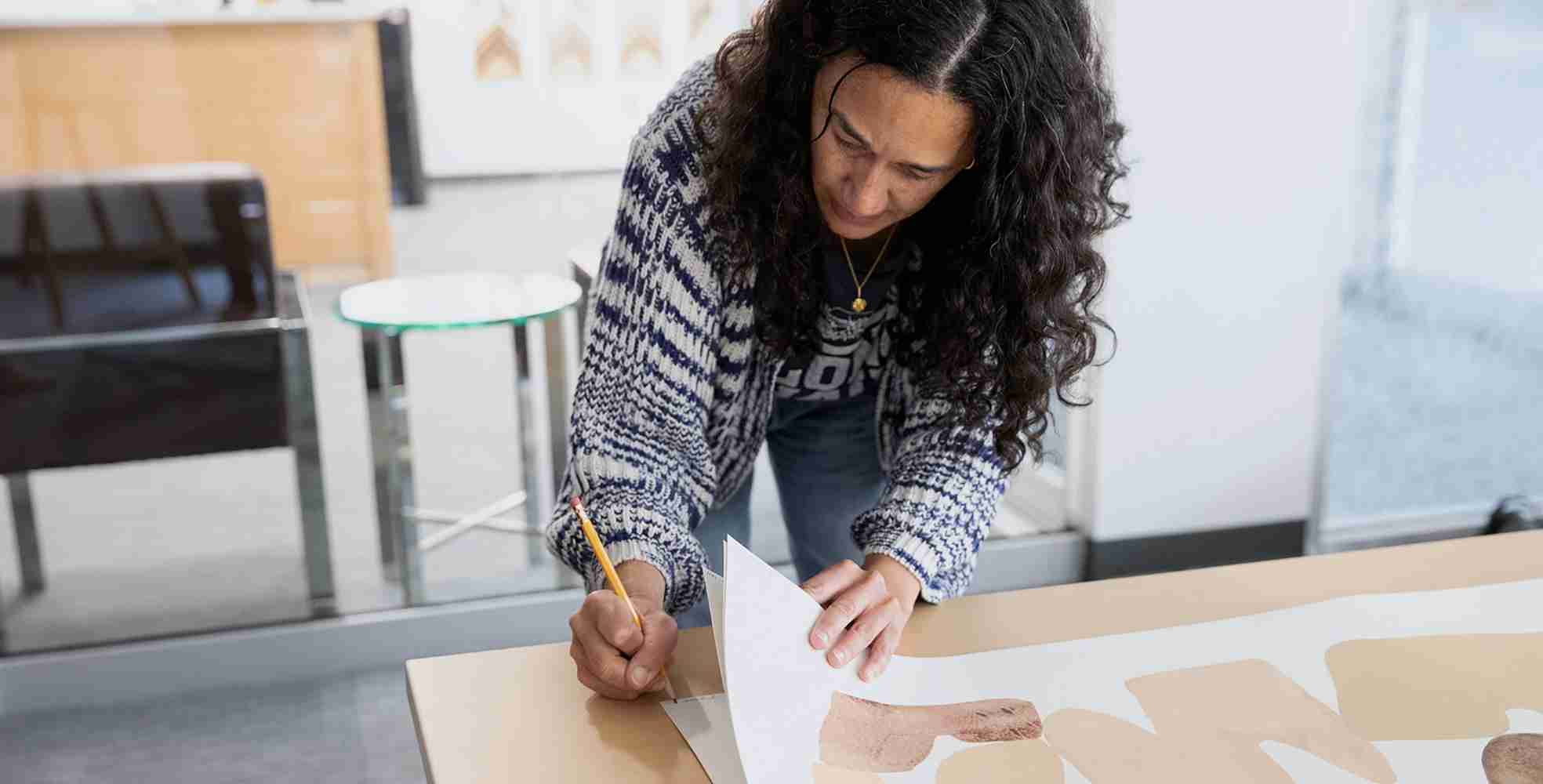 Born and raised in west Los Angeles, Jen Garrido received her BFA in painting from Sonoma State University and her MFA in studio art from Mills College in Oakland. Lifting her signature shapes from canvas on to screen-printed fabrics, Garrido expanded her work in 2008 to include a small home textiles collection created under the name Jenny Pennywood. She now lives in San Francisco where she has been a full-time artist since 2004.