Our Craftspeople
Sielaff
Located in southern Wisconsin, Sielaff builds on a tradition of quality American workmanship, creating enduring furnishings that combine thoughtful design and attention to detail.
After emigrating to Iowa from Germany as a young boy, Ulrich Sielaff discovered his love of furniture design in the family workshop. Years later, with an innovative idea for a shelving system, Ulrich left his corporate engineering career to design furniture. The Sielaff Corporation was born in his garage, where he taught his own sons, Alex and Jason, to develop an appreciation for craft and hands-on innovation.
Now, the brothers are part of their father's business in historic Mineral Point, Wisconsin—a town where 19th century Cornish miners' distinctive stone buildings and spirit of craftsmanship have withstood the test of time. Artisans at Sielaff blend age-old artistic handwork and new technology with a creative and engineering spirit.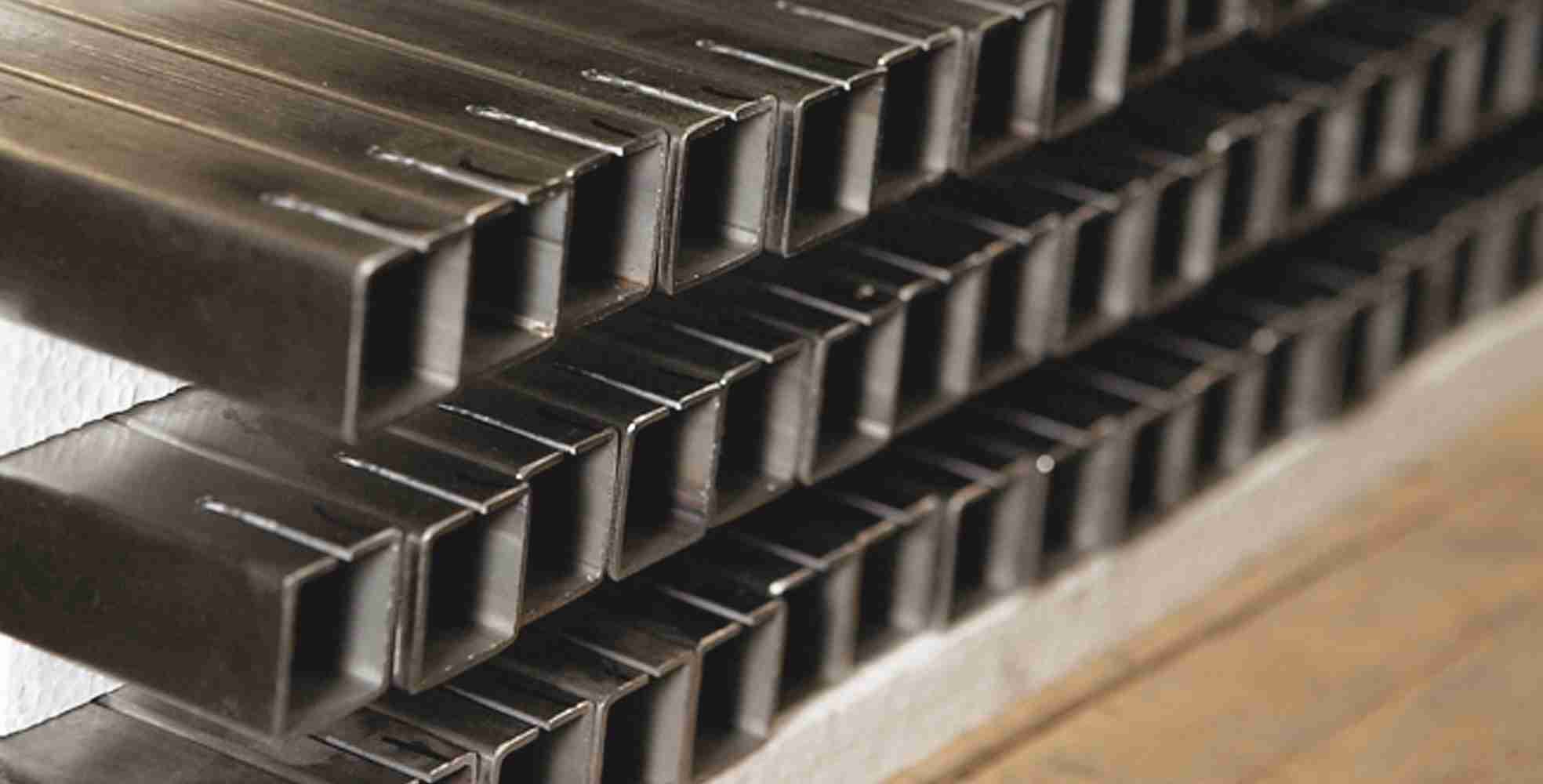 Sielaff makes tooling and machinery specific to pieces that they produce exclusively for Room & Board. "We don't just 'make' furniture," says Alex. Collaborating with us on beautiful design, Sielaff follows through with a precise attention to detail—from hiding a screw to cleaning up the under-side of a piece.
Common sense and practicality are part of the company culture. Along with minimizing waste, making efficient use of space and recycling hot air, Sielaff sources metal that contains a high degree of recycled material. In addition, they ensure that their wood comes from certified sources. Sielaff also donates scrap metal to the regional technical college and is a proud supporter of its training programs. "There should always be opportunities available to develop skills such as welding, machining and good craftsmanship," says Ulrich.