Our Craftspeople
Eastern Accents
This Chicago-based company was born of a simple desire to create luxury textiles with an emphasis on craftsmanship and quality.
In 1989, Ridvan Tatargil and his wife, Siw, began refashioning damaged Turkish carpets to create one-of-a-kind kilim pillows. As the years passed, what started as a collection of handcrafted pillows gave way to a complete line of bedding, home furnishings and accessories. Today, Eastern Accents is one of the nation's leading purveyors of luxury bedding.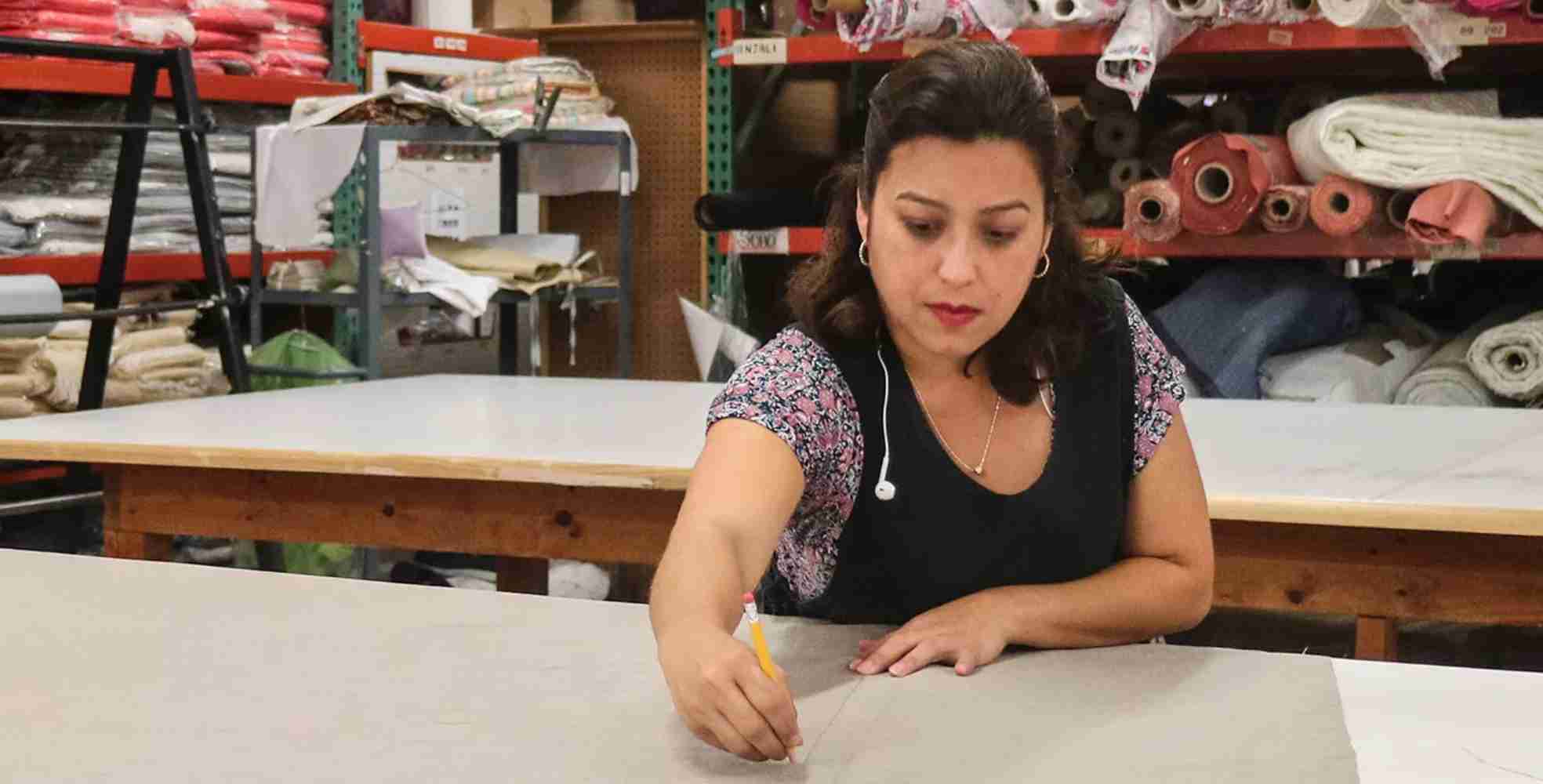 Inside the company's Chicago facility, more than 300 employees trained in the art of design, sewing or upholstery skillfully construct each piece. Delicate fabrics, like linen, are cut by hand, and details are carefully considered to ensure a beautiful design from front to back. "It's really boutique manufacturing," says Lydia Pomey, director of business development. "We do everything one at a time and we take our time with every single product. We don't compromise on anything."
Eastern Accents may have grown from a small, husband-and-wife operation to a full-scale textiles manufacturing company, but its commitment to producing quality goods continues today. "We've worked hard to be able to say this is something that's made here, in Chicago, and we're really proud of the products that we make," Linda says. "We want people to feel the same way."
The company has come full circle. Through our partnership, they are once again making pillows from vintage kilim rugs, which can only be found at Room & Board. We work together to look through the beautiful one-of-a-kind rugs that Ridvan collected over the years to find unique patterns and colors for limited-edition throw pillows.