Our Craftspeople
Urban Wood Project
Learn how we're using reclaimed wood from across the U.S. to create modern furniture with an eye toward sustainability.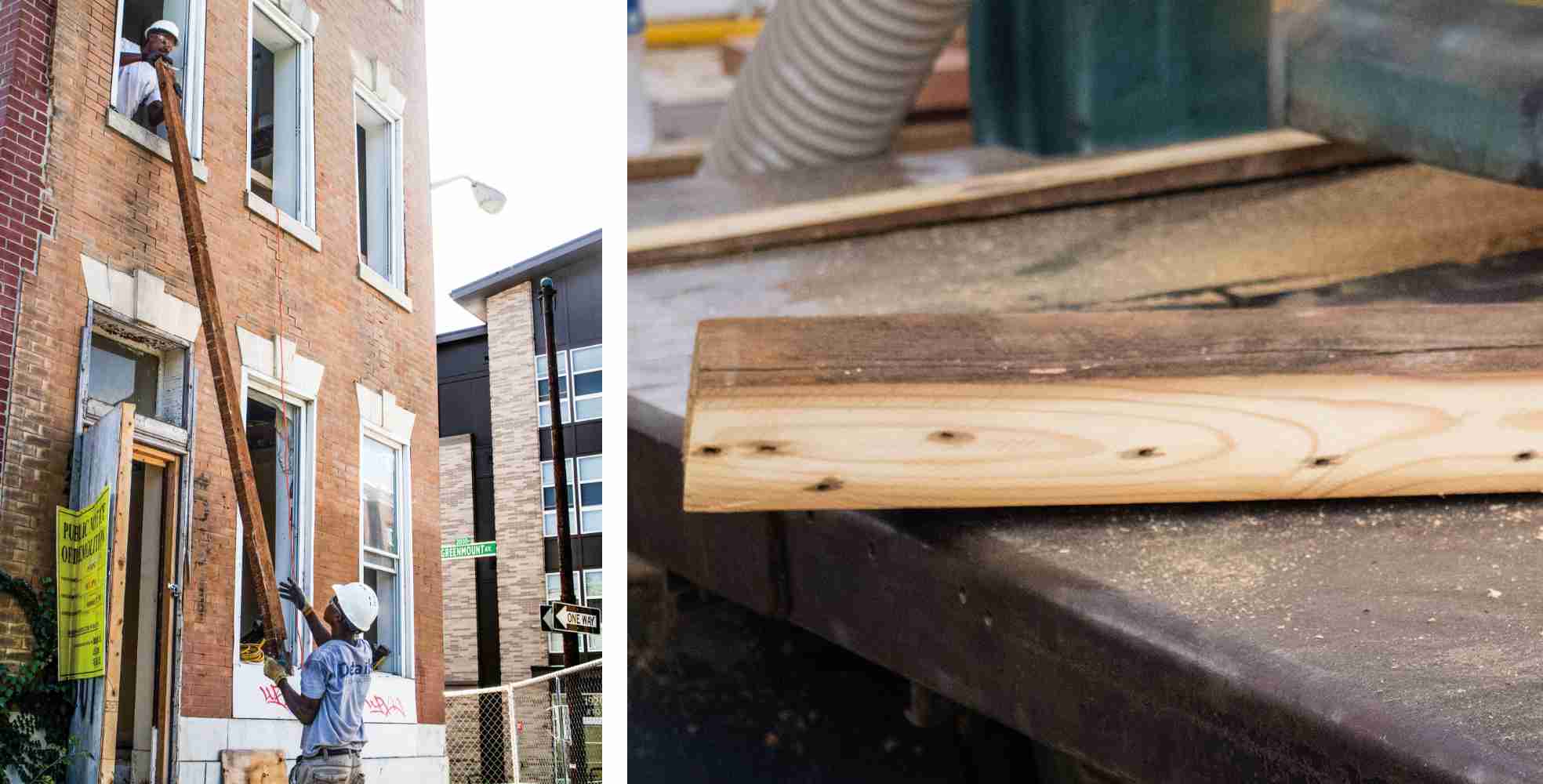 In 2018, the USDA Forest Service brought together Room & Board and Humanim, a social services enterprise, in a unique public-private partnership aimed at improving Baltimore environmentally, socially and economically. The Urban Wood Project had dual goals of opening jobs to people with barriers to employment and salvaging materials from vacant row homes, including century-old wood and marble. The USDA Forest Service originally reached out to us because of our history of sustainable practices and willingness to innovate.
As word of the Urban Wood Project spread, we connected with other sources in cities across the country, including Anaheim, Detroit, Minneapolis, New York City and Sacramento. The wood is reclaimed in a variety of ways, including from homes and structures slated for demolition and trees removed for disease, maintenance or storm damage.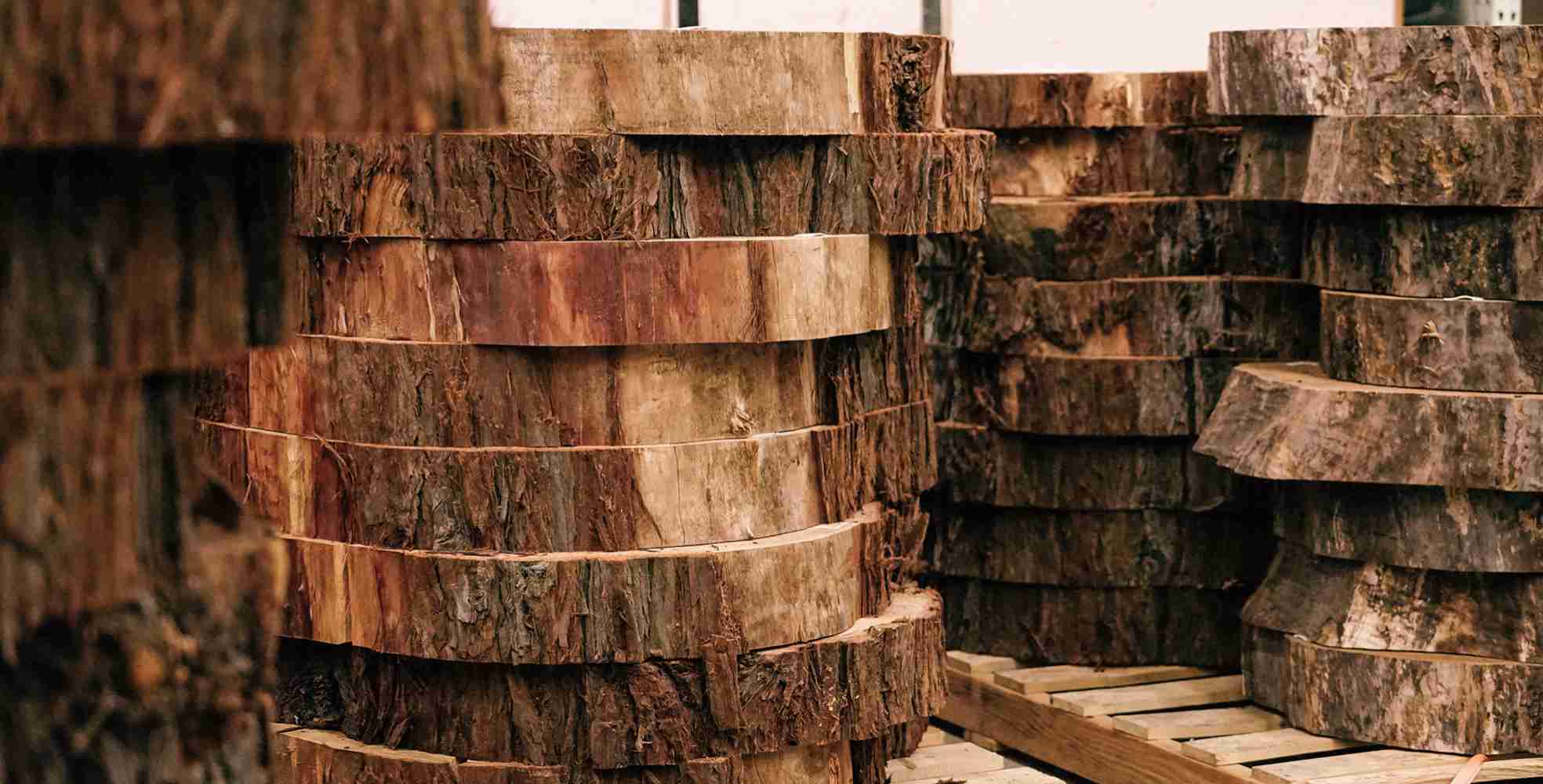 Reclaimed wood is sustainable. When wood is simply hauled to a landfill, the carbon that was captured inside of it is released into the atmosphere. By using reclaimed wood in furniture, the carbon remains sequestered. For example, the wood in 100 coffee tables will retain 13 metric tons of carbon dioxide, according to the Sacramento Tree Foundation. That's the equivalent of keeping 2.8 cars off the road for an entire year. "Taking wood out of the waste stream and turning it into furniture helps store the carbon, which positively impacts the environment," according to Gene Wilson, Vice President of Vendor Management/Merchandising.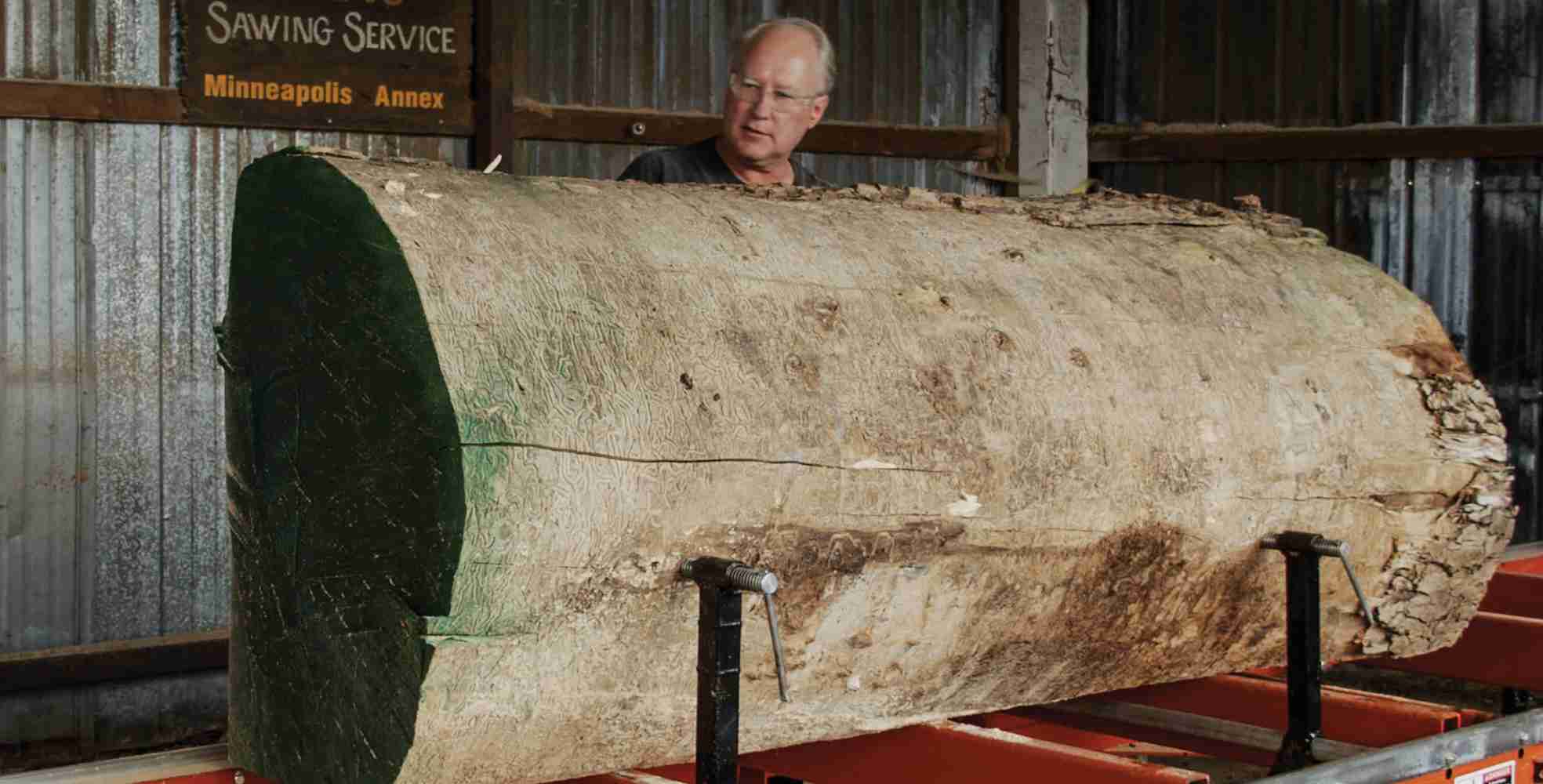 We currently use three types of reclaimed wood: lumber from deconstruction which is more rustic with nail holes, large knots and other evidence of its past life as flooring or lathe; live edge wood, typically used in round "cookies" or large slabs for tables; and dimensional lumber which is used in everything from cabinets and bookcases to tables and chairs.
We're just getting started. Room & Board is the first furniture retailer to pursue using urban wood sourcing at scale. We are working to design the infrastructure—from consistent wood supply and prep to building the furniture—to make the reclaimed wood supply chain more economically viable. "We continue to learn how to maximize the reclaimed wood we use," says Jenon Bailie, Merchandising and Design Director. "The goal is to create more efficiency in the process and develop reliable sources of dimensional lumber so we can use it in even more pieces."
We continue to partner with the USDA Forest Service to bring our story to other companies through sustainability events, panel discussions and Urban Wood Academy sessions. By making the case for the potential of reclaimed wood, we can be a leader in the use of this largely untapped, sustainable resource.