Our Craftspeople
Shell Lake Woodcrafters
Shell Lake Woodcrafters creates top-quality storage pieces with custom options in northern Wisconsin.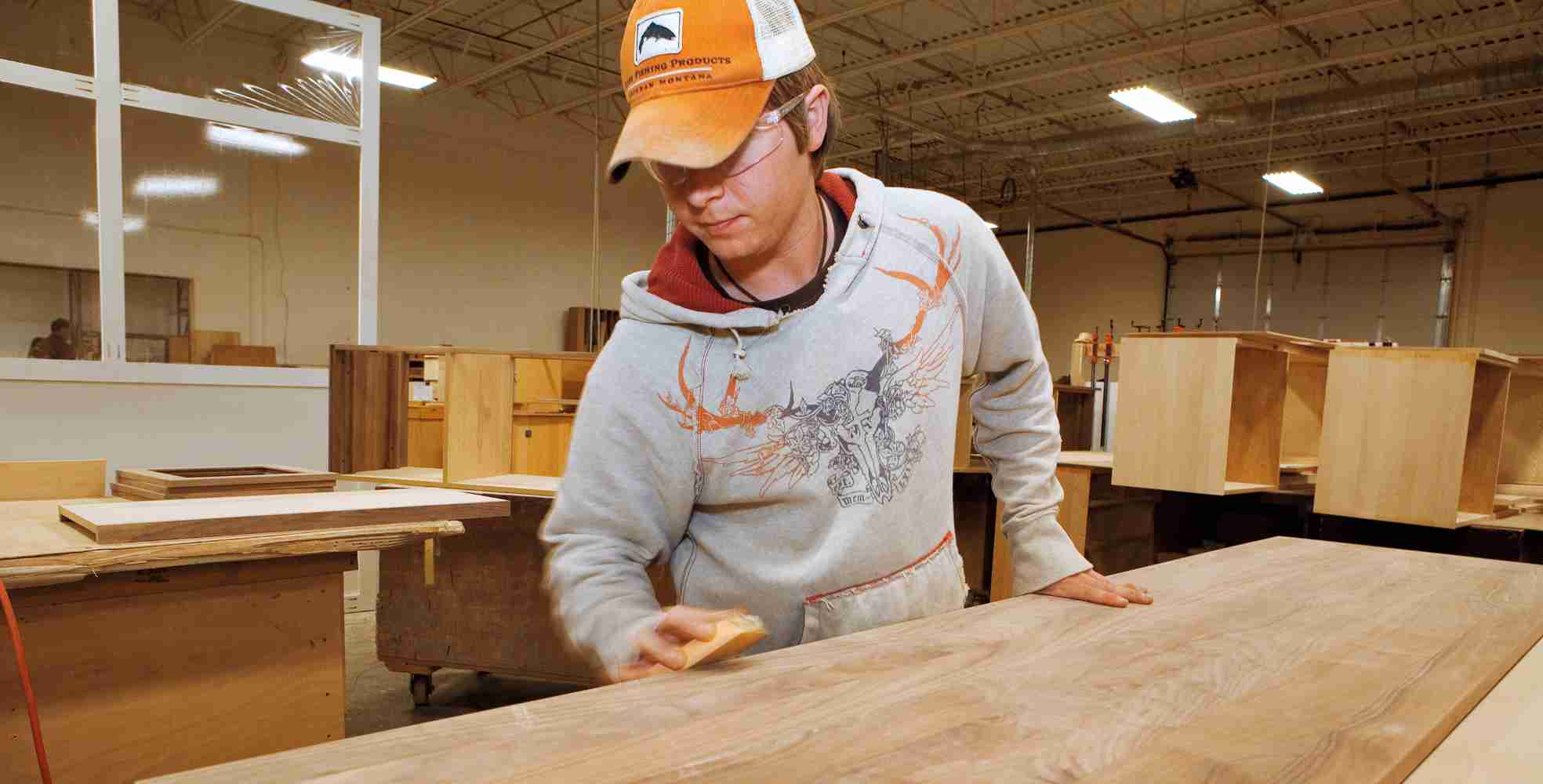 Built around the ideals of craftsmanship, quality materials and honest work, Shell Lake Woodcrafters was founded in 1991 in the north woods of Wisconsin. A partnership with Room & Board was born soon after, when Shell Lake created an Arts and Crafts-inspired fixture for our first store. That piece inspired Linear, a timeless collection, and the cornerstone of Room & Board storage solutions.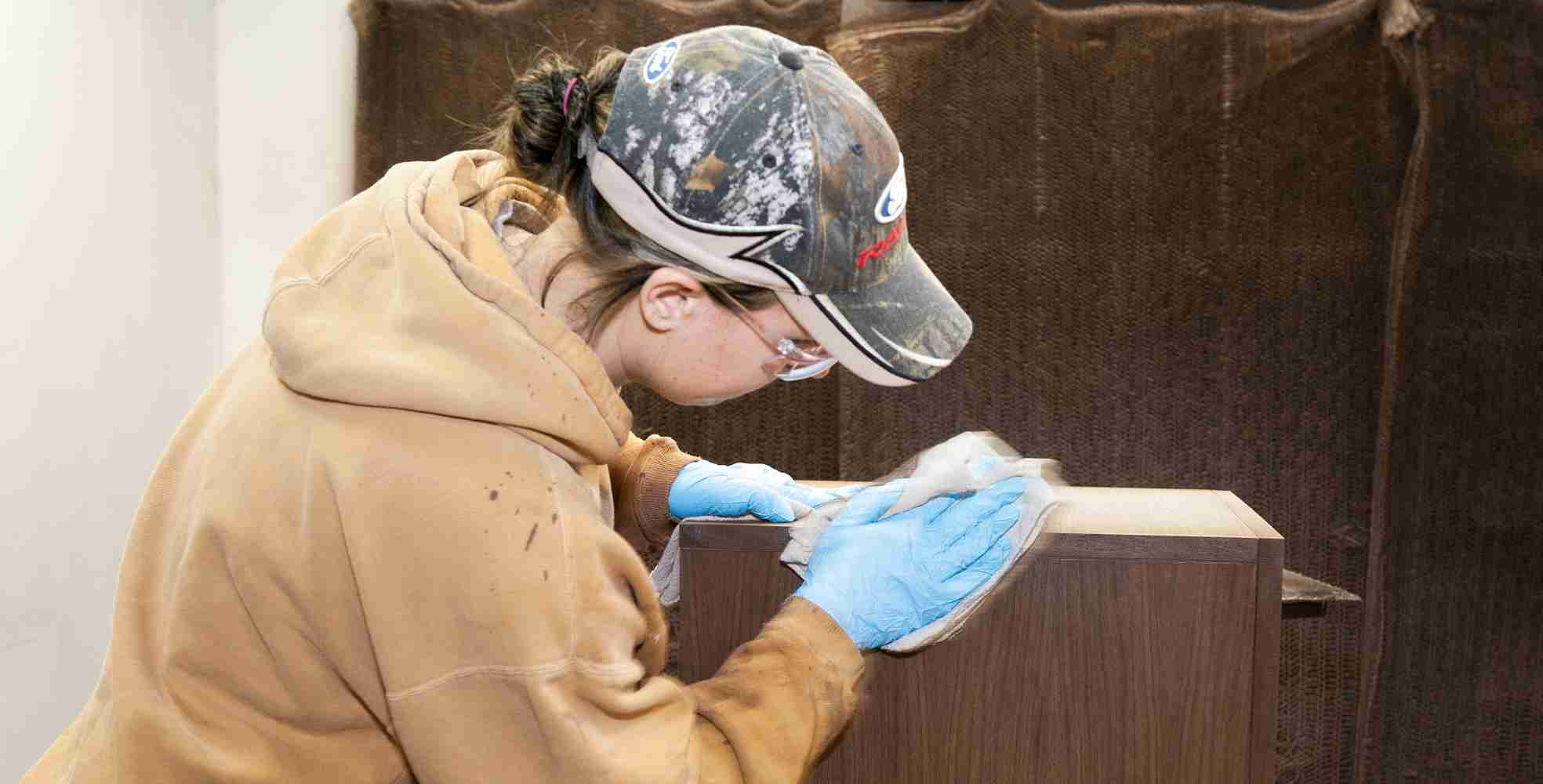 Shell Lake uses solid wood for all furniture tops, drawer fronts and end panels. Experienced woodworkers take special care to ensure distinguishing characteristics complement the design of each piece, like matching the grain patterns of cabinet tops and drawer fronts. Craftsmanship is evident in details like tops that are screwed on and never glued.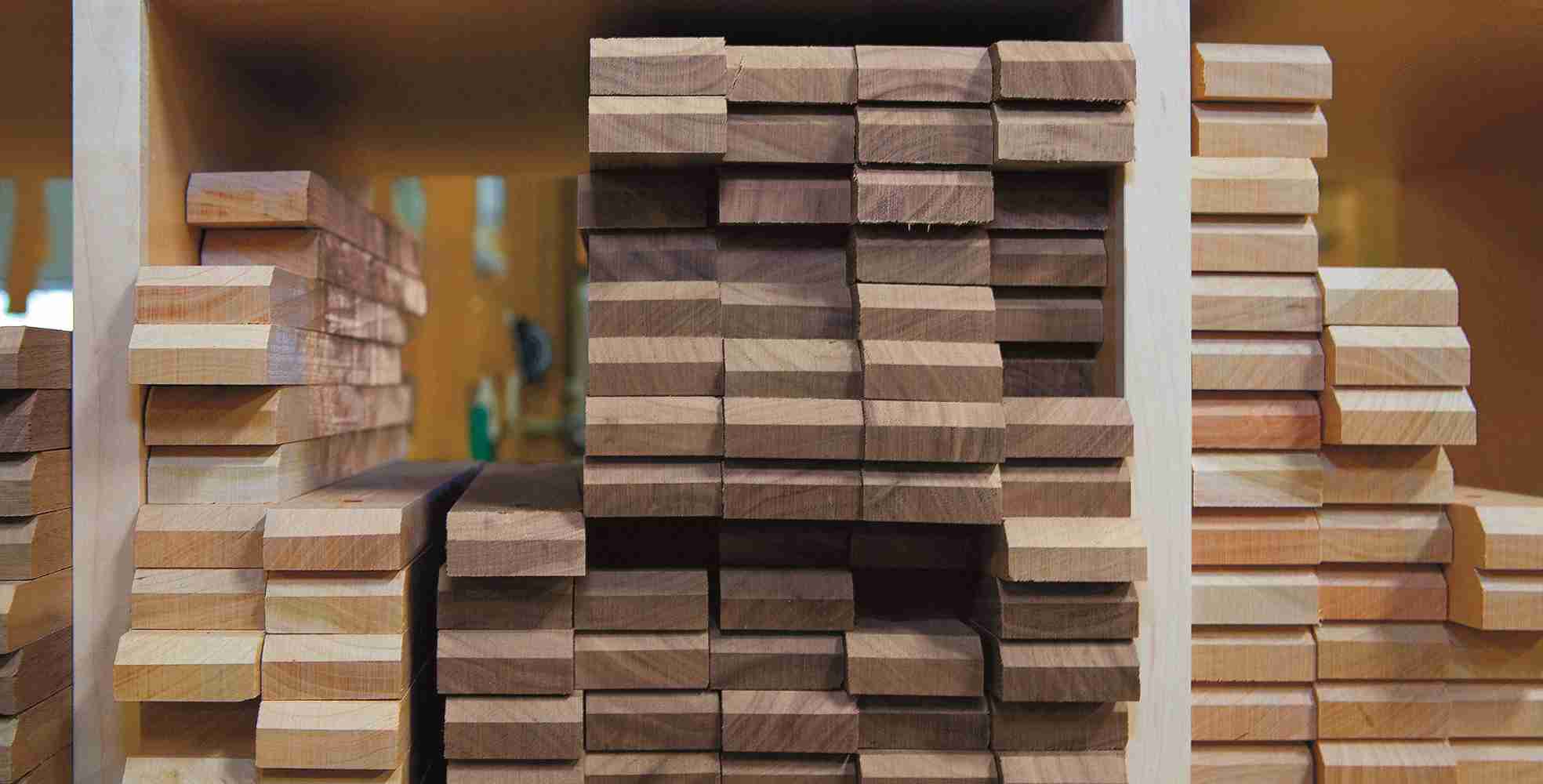 Shell Lake reduces their impact on the environment by burning scrap wood to heat their plant or converting it to animal bedding and compost for local farms. They use domestic wood, harvested from renewable resources. But perhaps their most significant sustainability effort is the furniture they create—pieces that will last for generations.