Our Craftspeople
Delos
A family-owned rug business in northwest Georgia's mill country finds beauty in textile heritage at home and around the world.
Before they met, husband-and-wife team Ivan and Leah Phillips proudly followed in their respective families' footsteps, learning the floor covering industry across the U.S. and then traveling the world for years. After founding Delos and starting a family in their home state of Georgia, their business quickly grew. Today, Delos combines state-of-the-art robotic technology for speed and consistency with hand finishing by skilled, local craftspeople.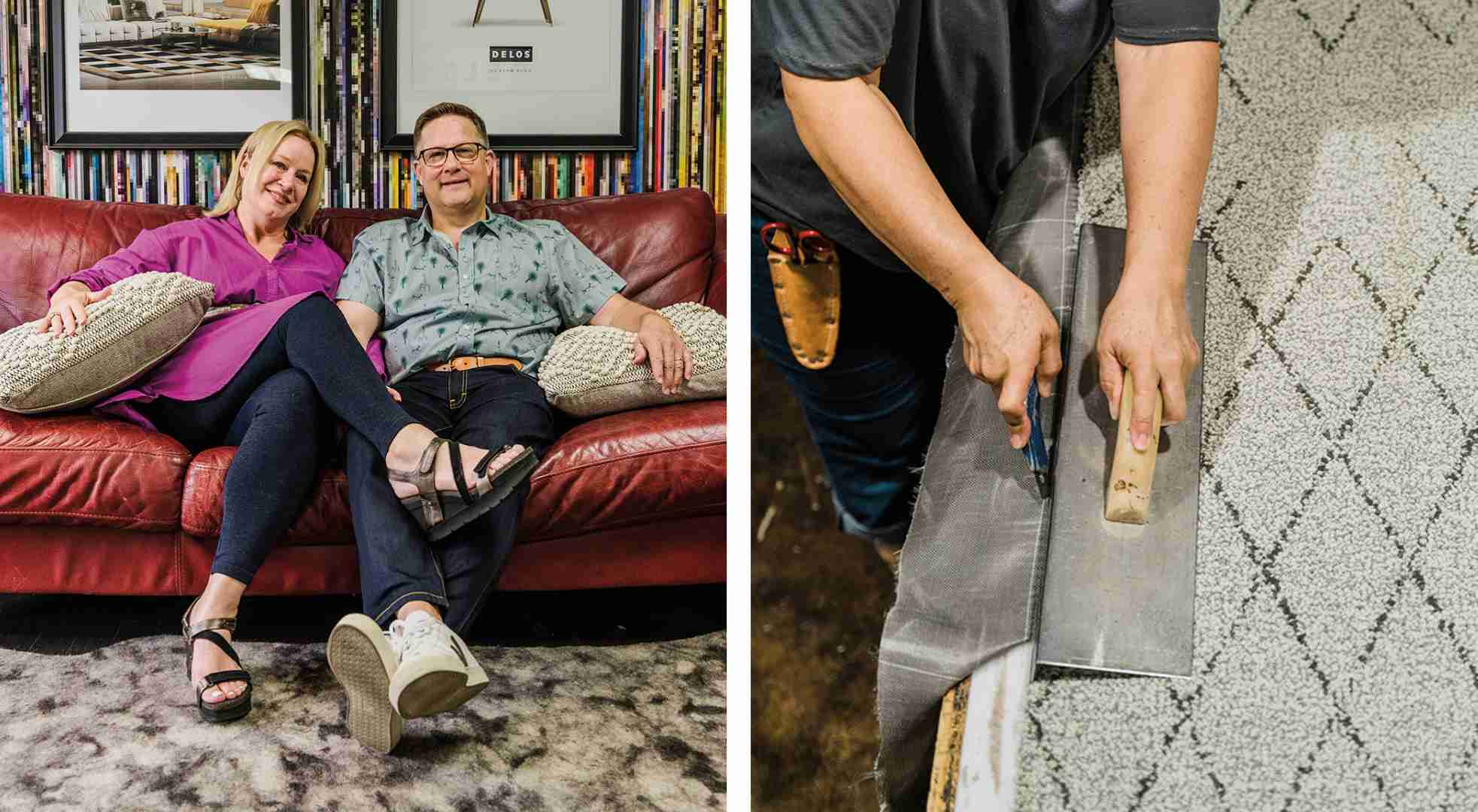 Delos is proud of the sustainable mix of materials they use to make their high-quality rugs. They craft rugs in Georgia using traceable New Zealand felted wool yarn, while their rugs made in India are crafted from a recycled PET yarn made from water bottles and other recycled plastics.