Our Craftspeople
Delos
A small, family-owned rug business in northwest Georgia's mill country finds beauty in textile heritage at home and around the world.
Ivan and Leah Phillips followed in their respective families' footsteps, learning the floor covering industry across the U.S. and then traveling the world for years before they met. While their love for textiles and design continued to grow once they became a couple, the desire to spend time abroad waned as they created a family in their home state. Settled in a quaint town, they combined their passion for rugs with Ivan's studies in engineering to expand their business from simply importing Indian rugs to making high-quality wool rugs in the U.S.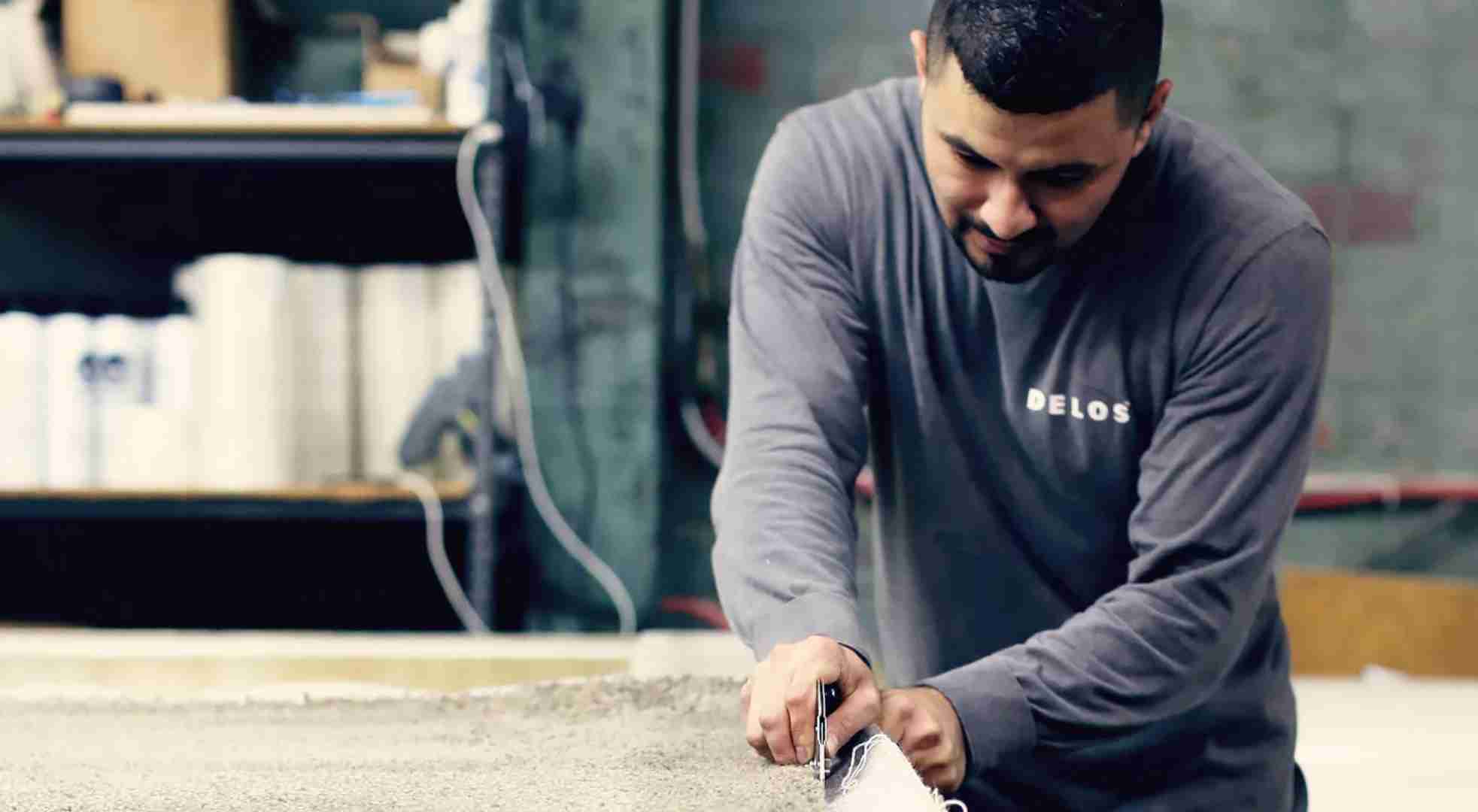 "For our machine-woven rugs, we use 100% pure New Zealand wool," says Ivan. Soft enough for hand knitting, yet durable and resilient enough to withstand years of foot traffic, this wool is well-suited to the proprietary looming process that transforms the yarn into the most luxurious loop and shag rugs.
For the company's Indian rugs, high-quality wools are chosen to highlight the high density of knots or hand-woven designs, with rich intricate detail that has been the hallmark of rug-making in the region for thousands of years.