Our Craftspeople
Bradington-Young
Bradington-Young wants to give everyone the best seat in the house, sustainably.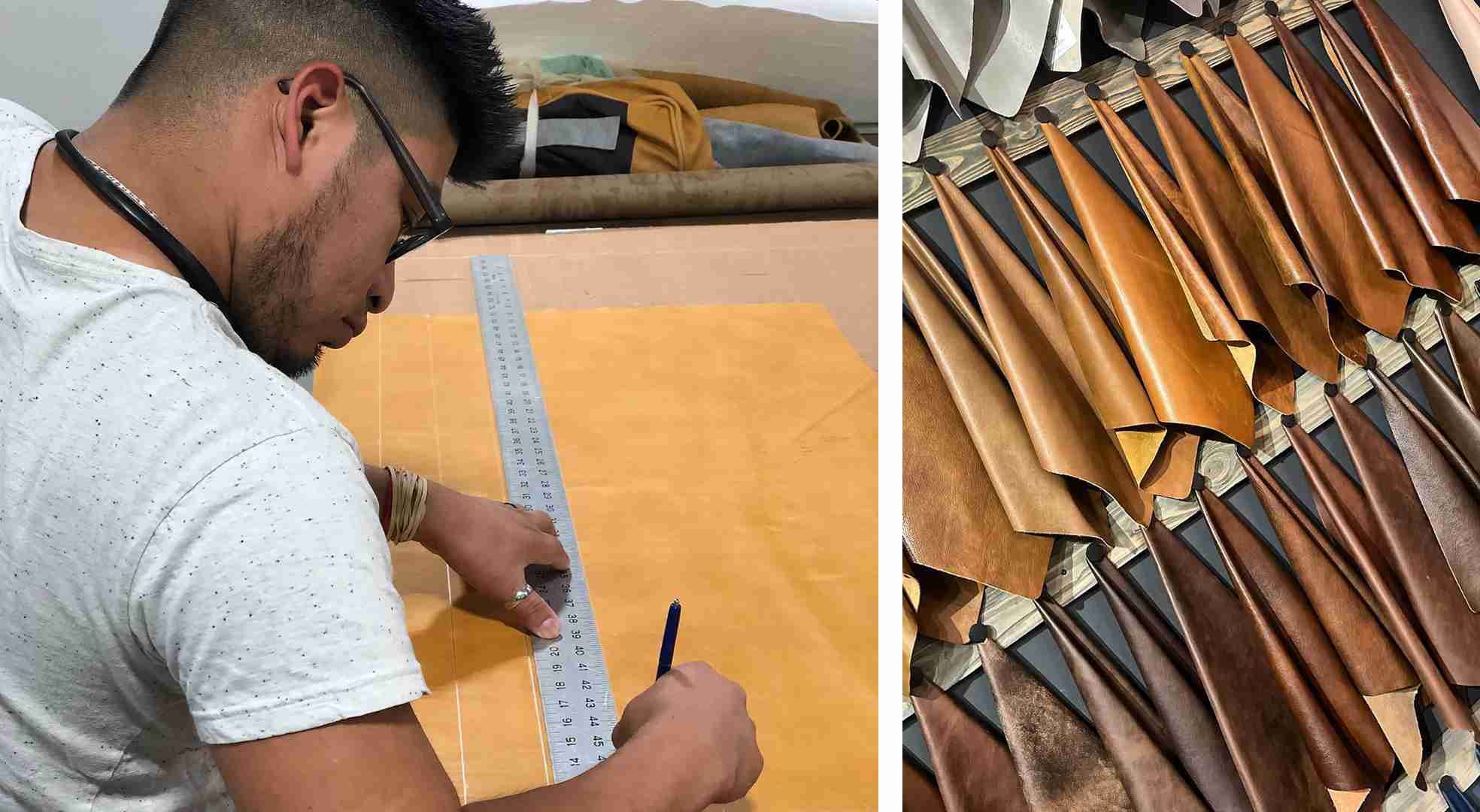 Bradington-Young was founded in 1978 in Cherryville, North Carolina by Charles Young Jr., nicknamed Cheerful Charlie, whose primary goal was producing "chairs that also recline." Charlie had previously worked at other furniture manufacturers but wanted to start his own business. He purchased an old Burlington-Madison yarn plant, rearranged the letters on the sign (and bought an extra "G") and thus, Bradington-Young was born.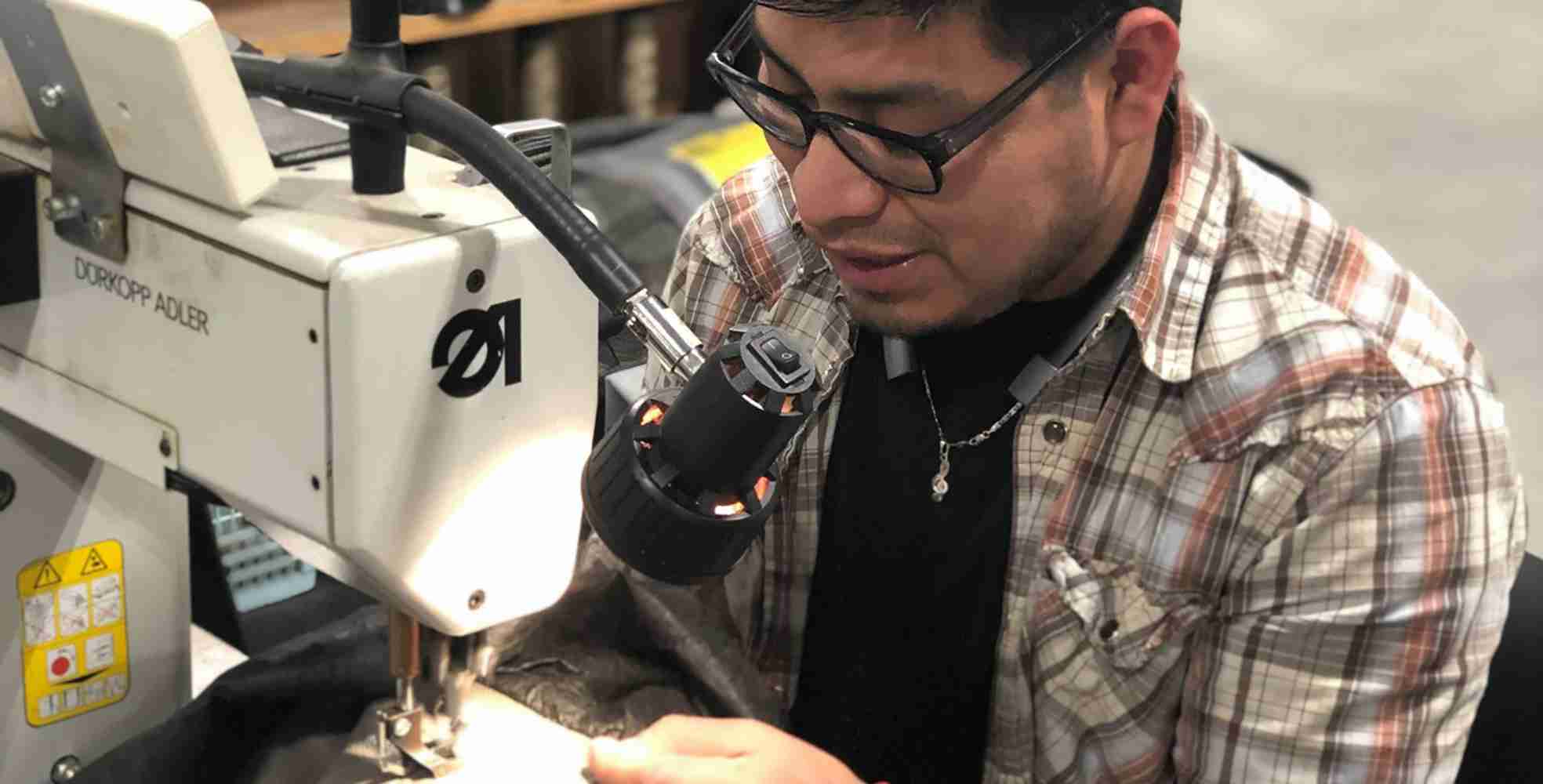 Today, Bradington-Young has two buildings, one in Hickory and one in Cherryville, where they craft high-quality upholstered lounge furniture. They see their expert artisan community as family, and always strive to pay it forward in their local neighborhood. They support the Catawba Valley Community College and offer training to local high school students who are interested in furniture-making.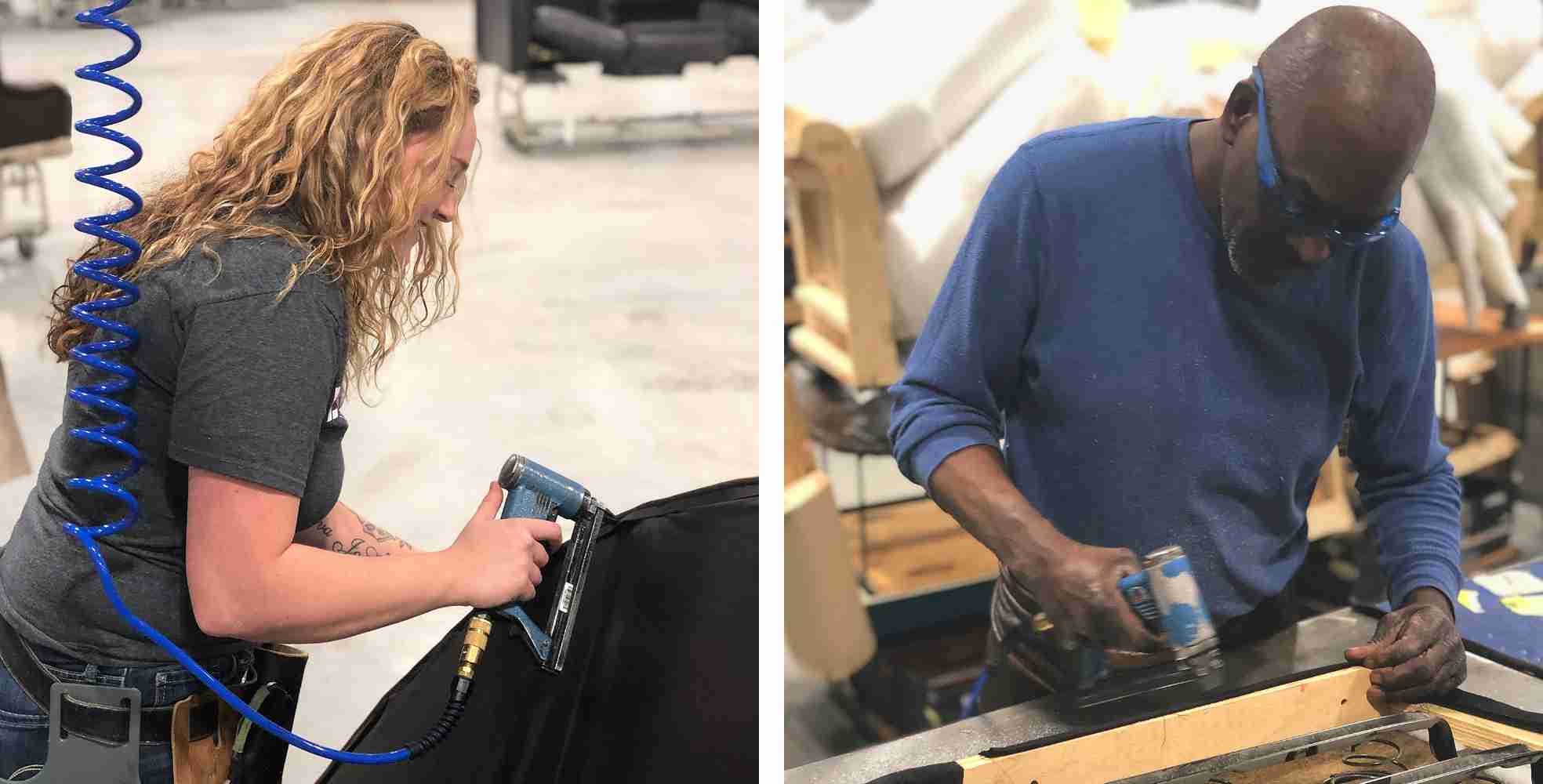 Bradington-Young and their parent company, Hooker Furnishings, want to be a leader of sustainability efforts in the furniture industry. They've joined the Sustainable Furnishings Council, they repurpose leather scraps, wood chips and pallets, and they recycle hundreds of thousands of pounds of paper and plastic waste. They have also started an environmental education program at a school in Stanleytown, Virginia.