Our Craftspeople
Younger Furniture
Expert crafting and family values run deep at Younger Furniture, an upholstery manufacturer located in North Carolina.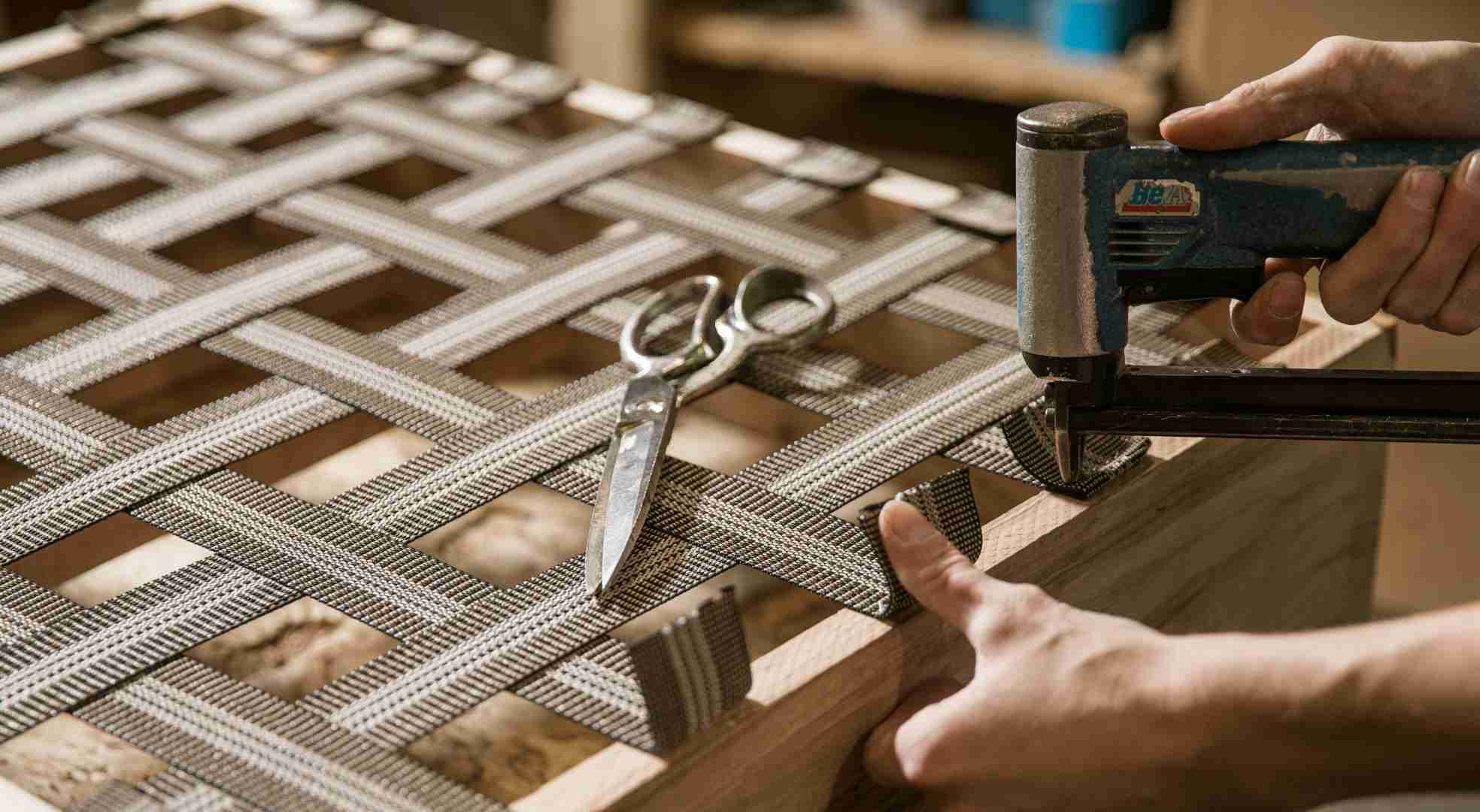 When Mike Younger was 18, he started working as a tow boy at a large furniture company, moving furniture around with a dolly. After 20 years, he worked his way up to be head of product development, designing Mid-century Modern furniture in the heyday of the movement. Eager to create his own company and his own designs, he started Younger Furniture in 1989.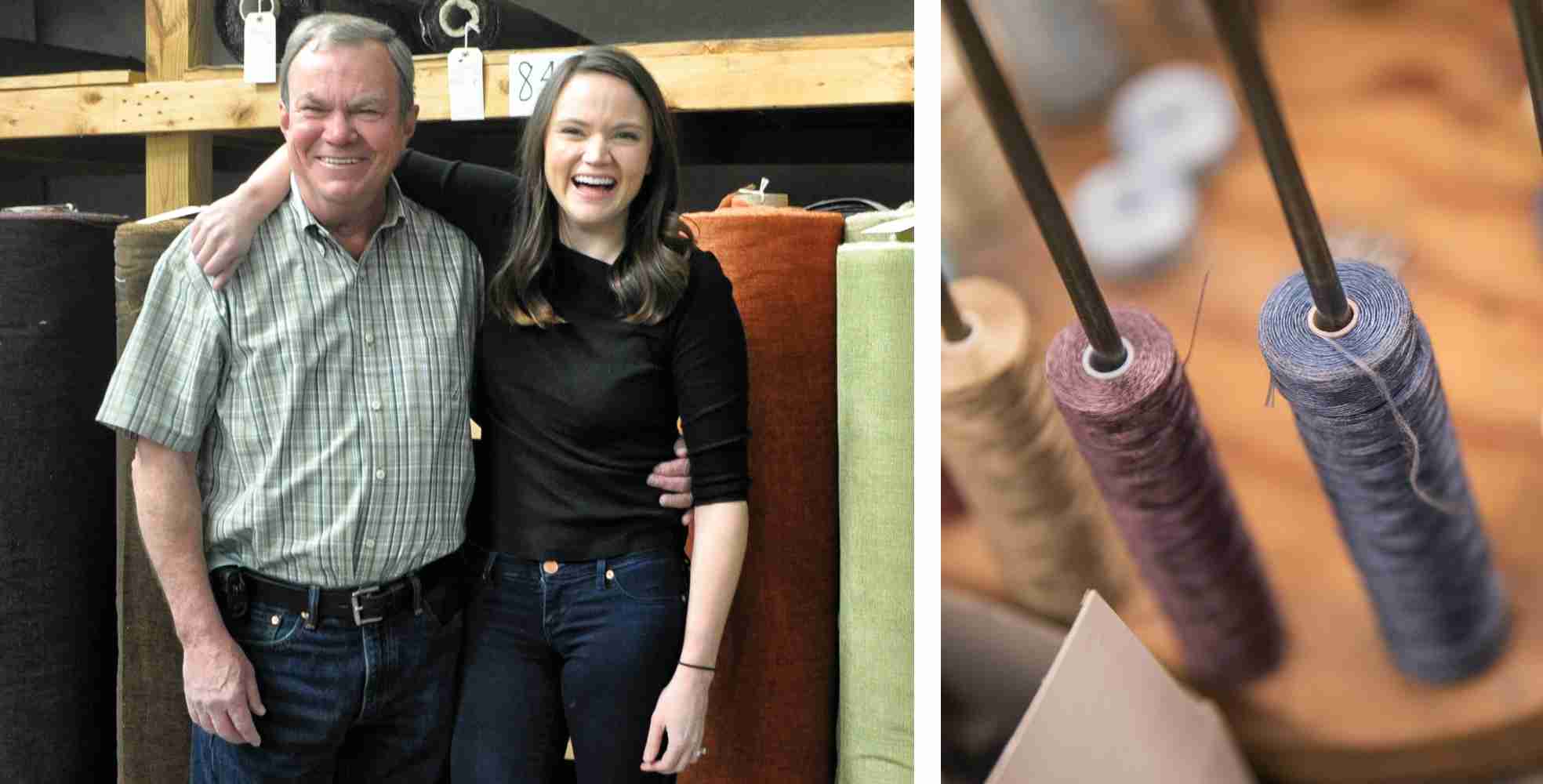 After suffering a heart attack in 2008, Mike asked his daughter Meredith to move home and help him run the family business. In Meredith's words, "For the first time in our lives, we found a way to work together on something we both loved." Mike passed away in 2017, and now Meredith owns and runs Younger Furniture. She feels her family has only grown, since so many expert craftspeople—and their families—work for Younger Furniture, and Meredith sees them as her family, too.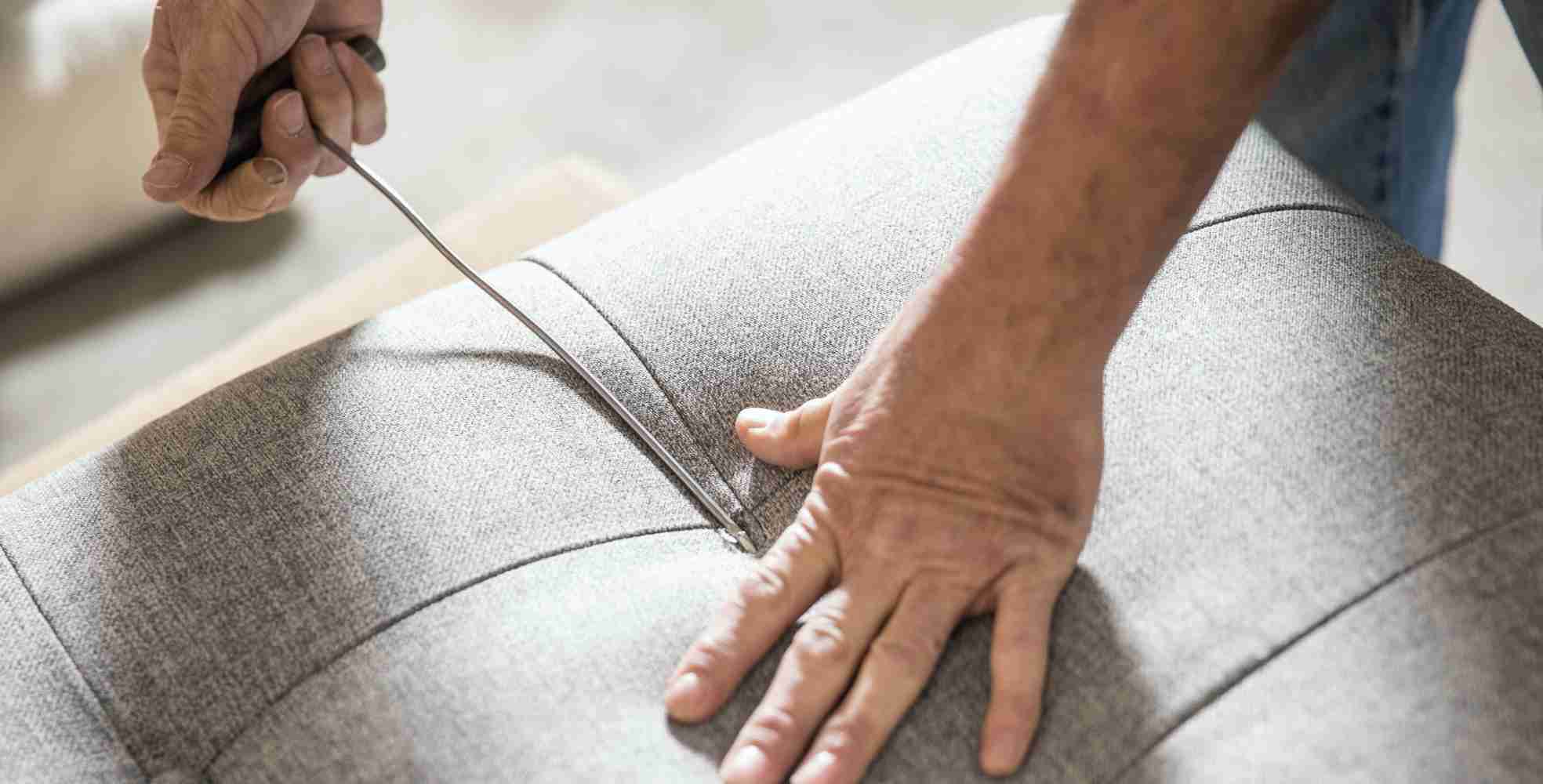 Creating a sense of home in their Thomasville, North Carolina community has always been a priority for Younger Furniture. But Younger extends this value beyond their employees to every item of furniture as well—taking great pride in making pieces built to last that help people create homes they love. Younger's location near the heart of the U.S. furniture industry means they are surrounded by an abundance of local resources. This means nearly every material they need comes from within just 15 miles of their factory. Younger's bench-made philosophy means each piece of furniture is made entirely by one person, giving every item an expert, artisan-made quality.